In the world of gaming, Minecraft is undoubtedly one of the most influential games of all time. It revolutionizes the norms around games. Even with its pixelated graphics and lack of a linear story (in the main game), it garnered massive popularity and views on online streaming platforms. 
ADVERTISEMENT
Article continues below this ad
By the end of the last year, this pixelated survival game generated an unbelievable 1 trillion views on YouTube. In reaching this absurd amount of popularity, influencers such as PewDiePie, Dream, Technoblade, and more's contributions were unignorable. Among them, YouTuber Sapnap is one of the most well-known names. 
ADVERTISEMENT
Article continues below this ad
Nicholas "Nick" aka Sapnap, is known for his crazy Minecraft challenges and collaboration videos with Dream. His videos usually feature him and his group of friends playing Minecraft and competing in challenges. Some of his most famous videos are "Minecraft But It's Raining Cats and Dogs", "Minecraft, But Mobs Are Randomly Hostile", and "Minecraft Manhunt".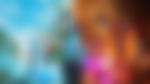 Nicholas was recently featured in the popular YouTube interview series "I spent a day with…" by Anthony Padilla. In the interview, Anthony asked him about his YouTube career, motivation, and ultimately the dreaded question about his ties with Dream SMP. 
Minecraft YouTuber Sapnap shares his journey and thoughts on Dream SMP
On November 26, 2022, Anthony Padilla posted the latest video of his beloved interview series. In this episode, Anthony spent a day with Sapnap. Anthony asked the famous Minecraft content creator if he receives any hate from the community. 
DIVE DEEPER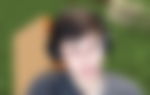 Sapnap answered, "I feel like I don't". He added, "…there's so much more like happy good positive things that people say" about him that doesn't notice the negative stuff among them. Anthony asked if there was a period when it actually hurt. In answer to this, Nicholas said in the initial period it did hurt, but as he progressed with his career, he learned how to shut them out. 
ADVERTISEMENT
Article continues below this ad
Then, as the conversion progressed, Anthony asked Sapnap the inevitable question about Dream. But firstly Anthony confessed how he was intimated by the fans about this question. He shared how the fans wanted the video to be about Sapnap only, and that Dream and George should not be included.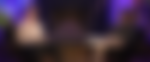 Sapnap understood Anthony's perspective as he said, "I don't mind that. I feel like a lot of people are like unwilling to give like props to their friends". Anthony told Nicholas that people may think that always inserting Dream in every Sapnap conversation could imply that he doesn't have much value on his own. In reply to this assumption, Sapnap said, "I think I have value on my own, I am not insecure about that." 
ADVERTISEMENT
Article continues below this ad
Sapnap further added, "Yeah, without these guys I wouldn't be there and I like to think without me they wouldn't be where they would be." Implying that all the members of the team are co-dependent on each other.
WATCH THIS STORY: From Pokimane to Ninja: Top Streamers Who Appeared in Ryan Reynold's Free Guy