A video shows what Minecraft looks like when high-res textures are installed, as well as how the game plays with more realistic physics.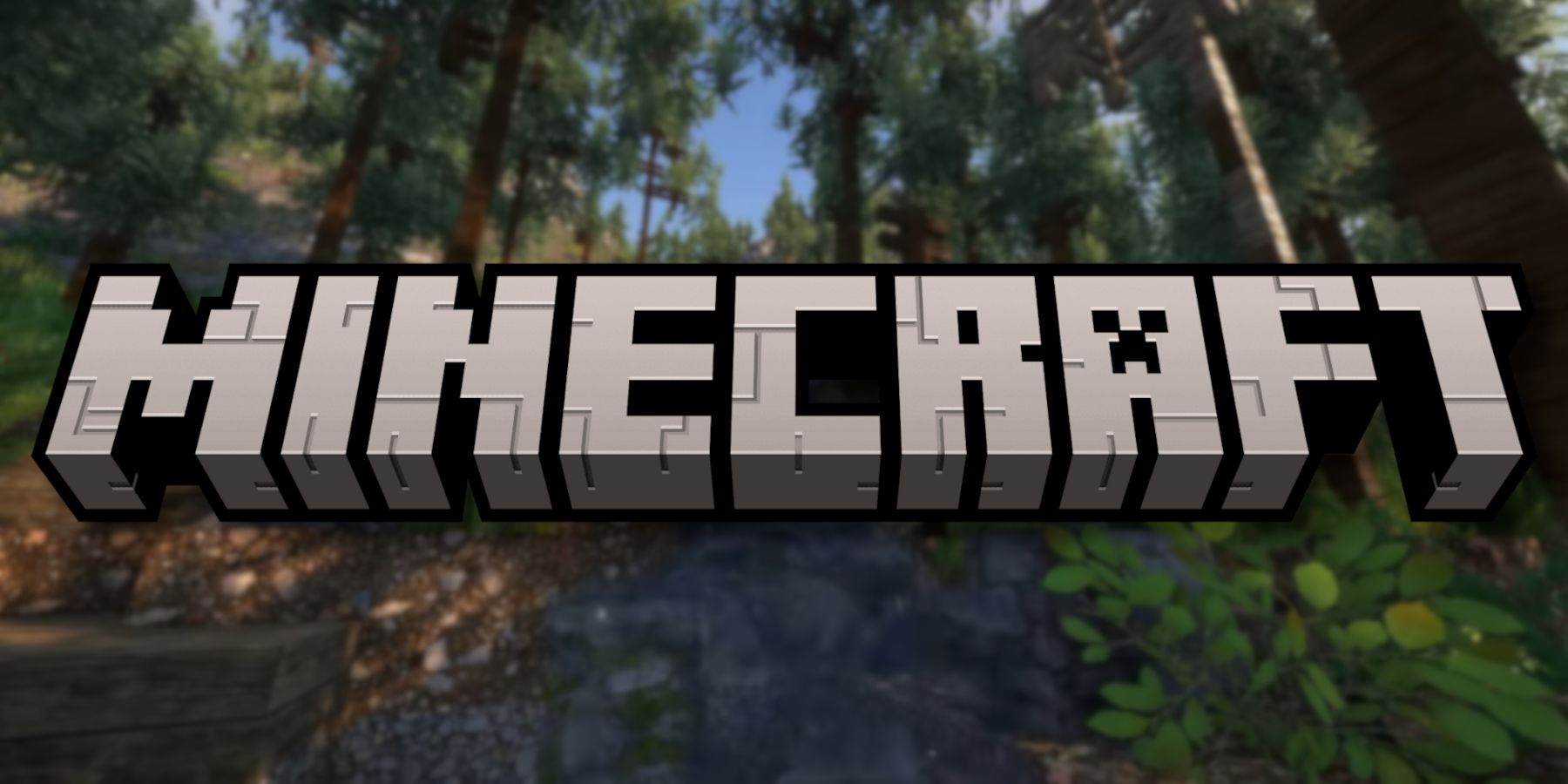 A recent video shows just how graphically impressive Minecraft can be when it's running with 8K textures and a realistic physics engine, all powered by an Nvidia RTX 4090 graphics card. Mojang's sandbox title is still one of the most popular games of this era, despite it originally releasing well over a decade ago. It has stood the test of time and remained at the top of the AAA gaming sphere for so long that some fans have pretty much grown up with it.
What sets Minecraft apart from other releases is not only its near-infinite replay value, but its distinctive visual style as well. Sure, it's not the most advanced looking game around, although it is possible to play Minecraft with ray tracing for added graphical acuity, but that's what makes it stand out. Its retro look only seems to add to the charm, especially in an industry that is keen to push forward with more realistic looking games. However, that's not to say the blocky graphics can't be improved upon.
RELATED: Minecraft Player Recreates Metallica's Master of Puppets Album Cover
In the latest upload to YouTube channel Digital Dreams, a video shows just how glorious and modern Minecraft can be with a high-definition 8K texture pack installed. The footage shows how detailed the world is, but what makes it even more special is the addition of a realistic physics mod. The video shows the player breaking blocks, which then crumble to the ground similar to how they would in the real world. Unfortunately, it looks as though players may have to pay for these modifications. But as noted by DSO Gaming, there is a "lite" version of the physics mod, though it won't come with all the features bundled in the "pro" release.
Texture packs are very popular in Minecraft, and while most of them don't attempt to make the game look more true to life, they do give a fresh coat of paint to the overall visuals. It's just one of the reasons why the title is reigning supreme. The vanilla experience alone is more than enough for many, but it's the ability to install mods that makes it that extra bit special.
This is also not the first time Digital Dreams has released videos of this ilk. The channel has also shown what games like The Witcher 3, Batman: Arkham Knight, Assassin's Creed: Origins, and Red Dead Redemption 2 look like with 8K graphics, demonstrating that even the most advanced-looking releases can always stand to look prettier.
Minecraft is available now for Mobile, PC, PS3, PS4, Switch, Xbox 360, and Xbox One.
MORE: Minecraft: 13 Most Useful Commands Every Player Needs To Know
Source: DSO Gaming, Minecraft Physics Mod