Earlier this year, the Minecraft community had to witness the passing of Technoblade. But the fans don't want to forget him and intend to continue his legacy. Some fans asked YouTuber Milad Mirg to make a MrBeast burger flavor dedicated to the Minecraft legend.
ADVERTISEMENT
Article continues below this ad
Milad Mirg is a YouTube creator who became famous for making videos where he shows behind-the-scenes of working at a Subway. Fans love seeing how the creator makes delicious Subway sandwiches while sharing his experiences. Mirg currently has over 4.11 million subscribers, and all his videos get millions of views.
ADVERTISEMENT
Article continues below this ad
DIVE DEEPER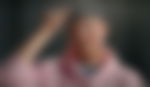 Milad has uploaded a few videos making MrBeast Burgers. It is a fast-food brand owned by YouTube megastar Jimmy Donaldson, popularly known as MrBeast. The Subway sandwich YouTuber has made the Sapnap and Beast Burger from the MrBeast Burger menu.
What Milad thinks about MrBeast releasing a Techn0blade Burger

?

Milad Mirg responded that he also used to see Technoblade's content a few years ago, which got him through some tough times. The Subway worker also shared that he could still not process that the Minecraft content creator is no longer among us. However, he also shared his views about Donaldson adding a Technoblade burger to his company's menu.

ADVERTISEMENT

Article continues below this ad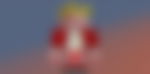 Mirg shared, "I don't think MrBeast Burger will ever add a Technoblade burger to the menu. It could be cool as an item to raise funds for cancer research. But I think that would be a little insensitive." MrBeast Burgers currently has four flavors available, which are dedicated to Donaldson and his three friends. But he also collaborated with Sapnap once and released a burger and fries menu under his name.
One might wonder if the 23-year-old Subway sandwich creator's idea was worth a try. Donaldson could start a limited-time menu dedicated to the Minecraft legend. All the money from the sales of the limited-time menu would go into helping those dealing with cancer, as Technoblade died fighting this disease. The YouTube megastar is known for his charitable personality, and it could be a tremendous philanthropic act.
ADVERTISEMENT
Article continues below this ad
Should MrBeast release a burger dedicated to the Minecraft legend? If he does, would you buy that burger? Let us know your opinion in the comments below.
WATCH THIS STORY: Highest Cash Giveaways in YouTube Star MrBeast's Videos