It's the most wonderful time of the year — and time to fill those stockings! No matter what kind of games the person you're buying for is into, these stocking fillers are sure to be a hit. It can be difficult to find small gifts that strike the balance between novelty and meaningful, but our selection should help you meet that mark.
Related: Perfect Holiday Gift Ideas For Pokemon Fans
From trivia to pins to controller accessories, there's bound to be something here that's perfect for your child, sibling, friend, niece, nephew, or whoever it is that you're buying for. All you'll need to do is get a sweet treat to go along with them — everyone loves chocolate to snack on after you've opened your gifts, right?
PlayStation Shaped Ceramic Mug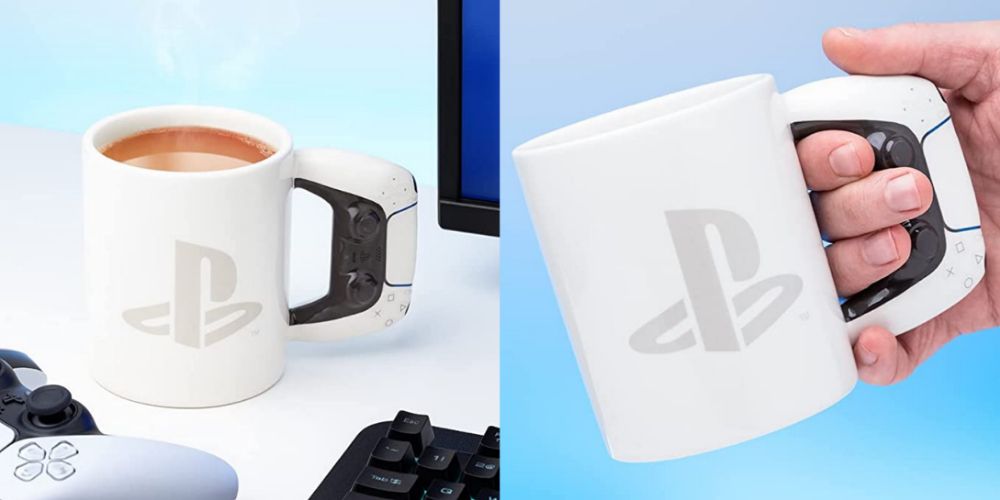 Whether you use it for tea, coffee, hot chocolate, or juice, everyone needs a mug. This PlayStation mug will soon become a favorite for your gamer giftee — the brand's iconic logo is embossed on the front, and the handle is shaped exactly like a PS5 controller. Turn it around, and you'll see the square, triangle, X, and circle buttons printed too.
Everyone needs to stay hydrated while gaming, of course, so you can subtly encourage that too.
Get it on Amazon here!
Minecraft Uno Cards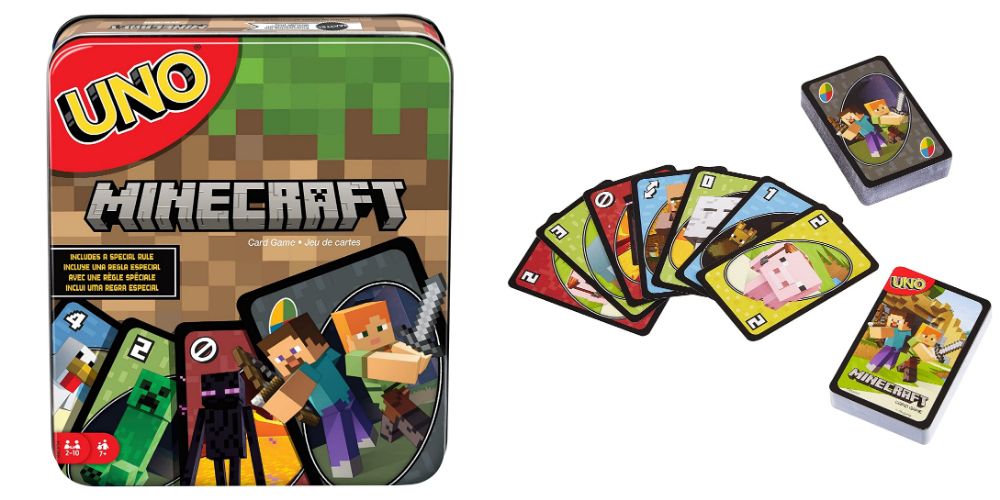 Ah, Uno. A fun, family-friendly game that can quickly make everyone turn on each other. This edition features characters and creatures from Minecraft printed on the cards, so your youngest gaming fans can enjoy playing the card game and their favorite video game, too.
This deck also comes in a handy travel tin, so the cards can be stored easily and safely. Giving these as a gift also means you've got a ready-made game to play together — as long as you're okay with receiving a devastating +4 card before dinner's ready.
Get it on Amazon here!
Joy-Con Thumbstick Caps
Joy-Con thumbstick caps are a charming way for Nintendo Switch owners to personalize their controllers — they slide on top of the thumbsticks and add a touch of personality. There are 23 different designs to choose from here, ranging from Nintendo classics like Pokemon, Mario and Splatoon, to designs perfect for Marvel fans, such as Spider-Man's mask and Captain America's shield.
You could even get a couple of pairs and let your giftee mix and match, depending on what they like. If you want to go the extra mile, check what color controllers they currently have, and find a pair that complements them perfectly.
Get it on Amazon here!
How to Draw Video Games Book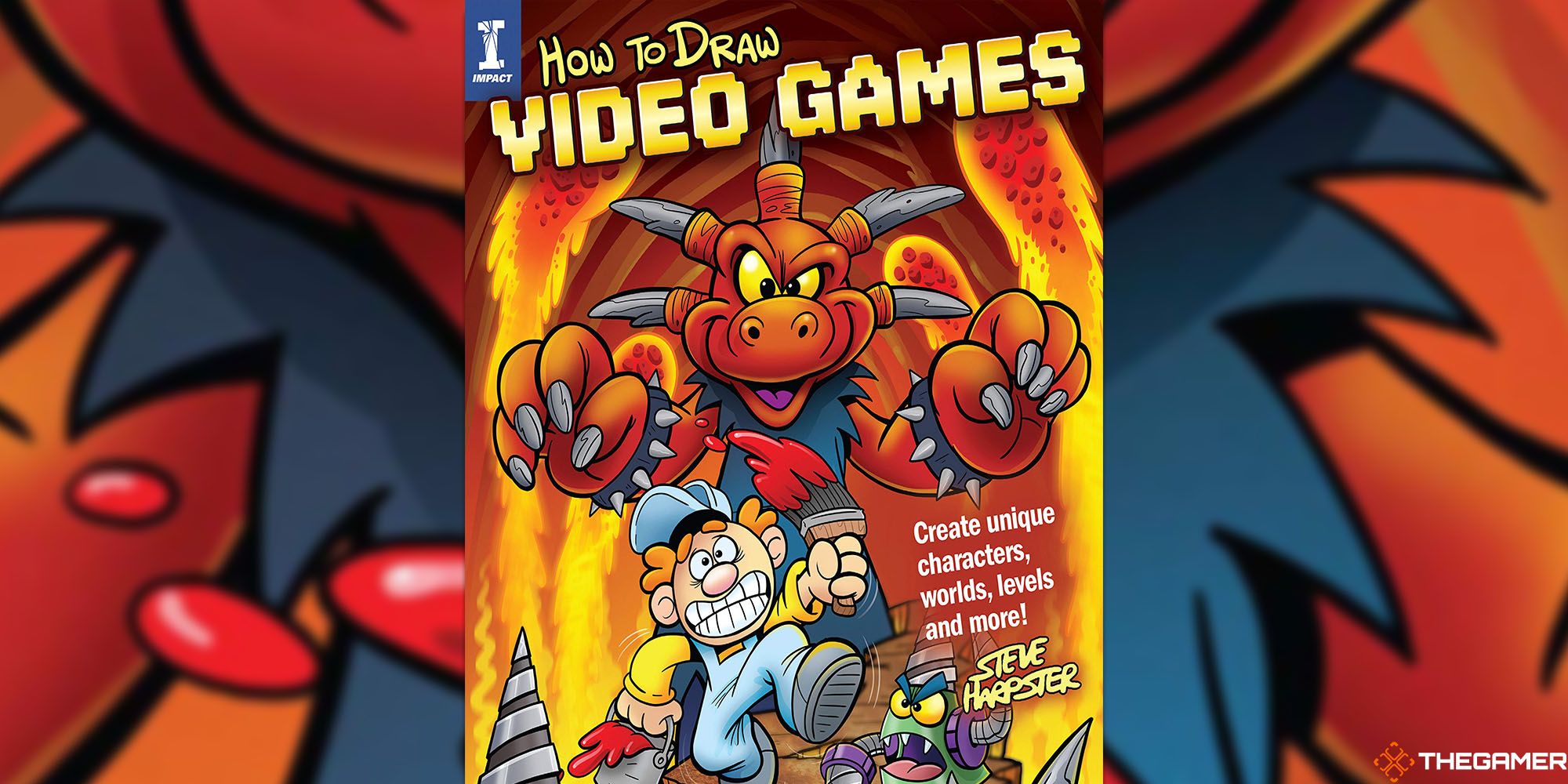 Got an aspiring video game designer on your hands who just loves the colorful and vibrant worlds that games have? Let them get creative with this how-to book, covering how to invent evil villains and brave heroes, how to storyboard the events of a game, and so much more.
This one's ideal for kids who love drawing as well as playing video games — they can combine their passions and learn something completely new. It's fun, and the instructions are fairly straightforward, allowing them to follow along but still take on the challenge.
Get it on Amazon here!
Professor Puzzle Ultimate Video Game Trivia Card Game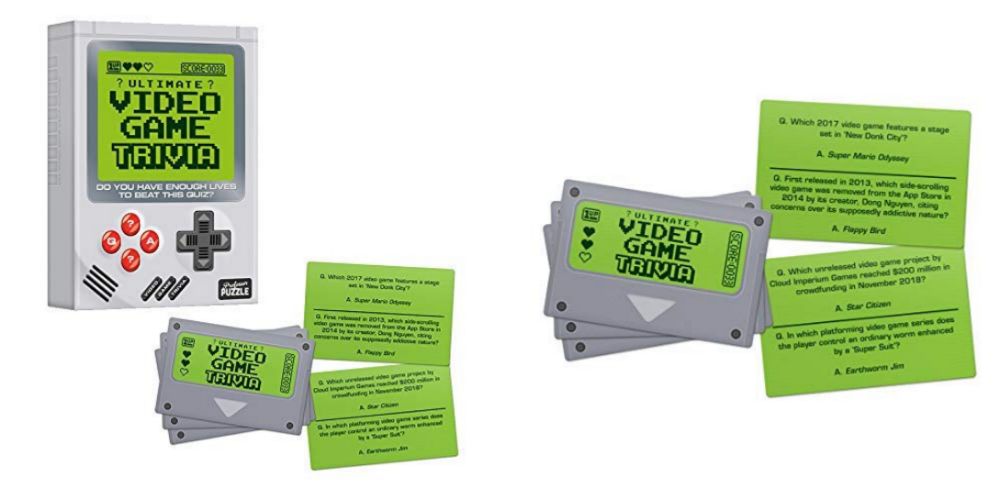 Is your giftee a know-it-all gamer? Test their knowledge with this trivia card game, featuring 300 questions all about video games. It covers recent and older titles, so both young and more seasoned gamers can have fun answering these questions.
This is a great alternative to general knowledge trivia, and offers your giftee the chance to gain even more gaming knowledge than they already had. Perhaps you could up the challenge when playing together, and have the person lose a life every time they answer a question incorrectly — who can get the most questions right?
Get it on Amazon here!
Charmander Holiday Seasonal Plush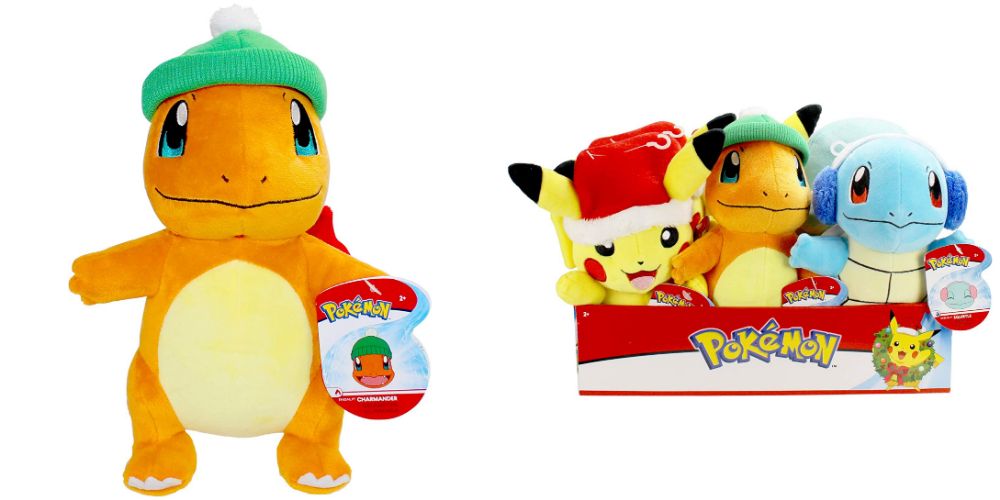 Getting a stocking filler for a Pokemon fan? You can't go wrong with a plush, and this sweet little guy is even wearing an adorable winter hat, complete with a pompom. Who could say no to that face? Charmander is eight inches tall, so it's the perfect height to fit in a stocking.
You can also pick from Bulbasaur, Squirtle, and Pikachu from this listing, who boast fetching holiday attire too. Any of these guys are sure to bring a smile to your giftee's face, but Charmander is a fan favorite, and will warm any gamer's heart this holiday season.
Get it on Amazon here!
Toaster Switch Game Case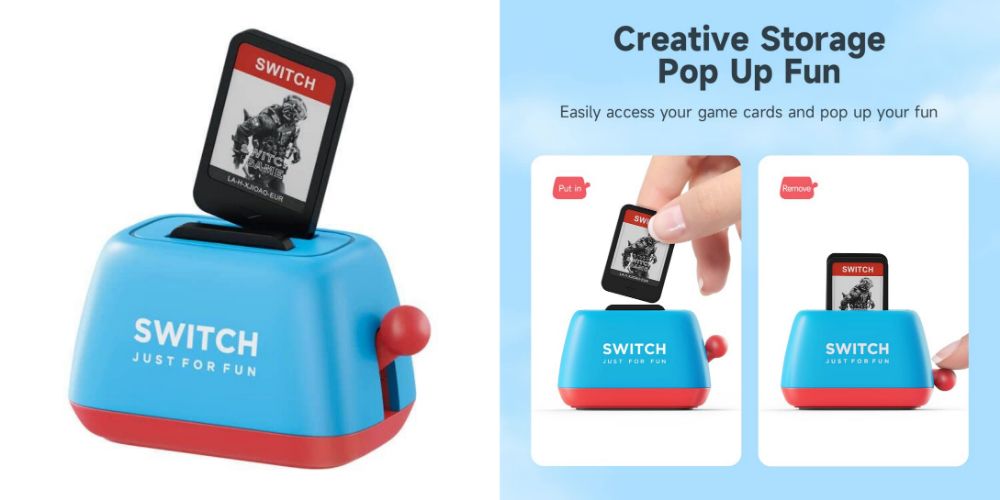 Okay, this one is definitely leaning more toward novelty than useful, but it's so adorable, and so tiny, it's almost comical. This game case is shaped just like a toaster, but instead of bread, you can store Switch cartridges inside. You can even push the lever on the side like a real toaster to pop out the cartridges!
Stocking fillers are meant to be small and fun, and this is exactly that. If you're buying bigger gifts too — like, well, a Nintendo Switch Game — you could insert the new cartridge into the toaster and watch the giftee's delight as it pops out.
Get it on Amazon here!
Gaming Enamel Lapel Pin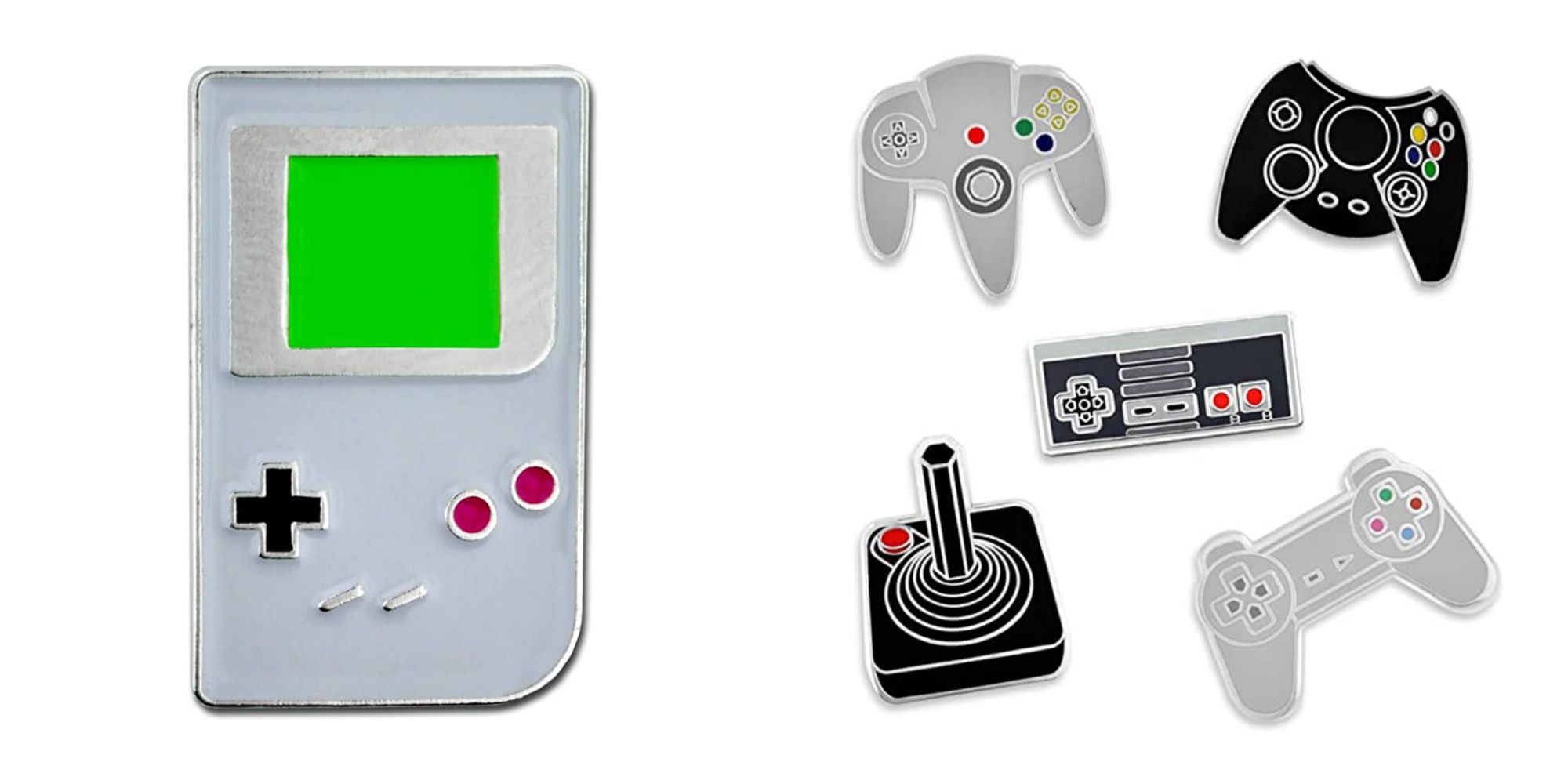 Pins are incredibly versatile — stick them on a denim jacket, embellish a backpack with them, or use a board to specifically display the collection — and they're great stocking fillers too. These pins are shaped like classic gaming controllers with five designs to choose from.
If you know which your giftee prefers, pick between a Game Boy, an Xbox controller, two classic Nintendo controllers, and a retro joystick. Alternatively, if they're an all-rounder, you can get a set of five.
Get it on Amazon here!
We hope you like the items we recommend! TheGamer has affiliate partnerships, so we receive a share of the revenue from your purchase. This won't affect the price you pay and helps us offer the best product recommendations.
Next: Perfect Holiday Gift Ideas For Halo Fans