Collaborations have always been exciting for the community to see. Moreover, the people have already been treated with the massive collaboration of MrBeast and Sidemen. Surprisingly, there's one more. However, there's still a twist in the tale.
ADVERTISEMENT
Article continues below this ad
Jimmy Donaldson, better known as MrBeast to billions across the world, is a popular YouTuber. Moreover, he has been having a flourishing run on YouTube as he has just surpassed PewDiePie in terms of subscribers. Backed by over 112 million YouTube subscribers, Jimmy entertains his audience through challenges, videos, wholesome deeds, and with some riveting twists, just like this one.
ADVERTISEMENT
Article continues below this ad
Sidemen are a popular British YouTube group. KSI, Miniminter, Zerkaa, W2S, TBJZL, Behzinga, and Vikkstar123 are crucial members of the popular group. Notably, they are known to introduce out-of-the-box videos. For example, Hide and Seek challenges in different locations, Sidemen Tinder, and Minecraft challenges are some of the themes seen in their video library.
Furthermore, Sidemen recently uploaded a Minecraft Hunger Games challenge video. W2S, Vikkstar, Miniminter, Zerkaa, Randolph, LazarBeam, Danny Aaron, and many others were seen participating. Surprisingly, just as the video commenced, MrBeast's voiceover appeared from nowhere, leaving the players surprised, well, for a brief moment.
With a riveting message from MrBeast for Sidemen and friends, Minecraft Hunger Games began
"Now, a word from our sponsors," said a voiceover. Players were puzzled, but then appeared MrBeast through a recorded video message. MrBeast said, "Hey Sidemen and friends, MrBeast here. Your production manager told me you guys were doing this Hunger Games video and that there is no prize. So I thought, why not jump in and add a $100,000 prize to this video? Whoever wins gets a hundred thousand dollars…is what your production manager told me to say but I don't wanna say that, so get pranked."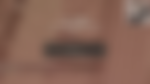 ADVERTISEMENT
Article continues below this ad
Nevertheless, the battle for the best began. With LazarBeam and Callux getting eliminated, the battle became fierce from the very first moment. The contestants roamed around the map of Minecraft to collect items from chests. From fighting on land to underwater, every piece of pixel became a battleground.
One by one, the contestants got eliminated. Battles were held on a ship, however, W2S got himself eliminated by taking fall damage. Moreover, Josh Ellum eliminated Miniminter by shooting arrows at him. As the video moved forward, the players kept on getting eliminated. Surprisingly, LazarBeam went into creator mode to take his revenge on Lachlan by eliminating him.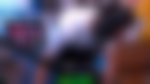 ADVERTISEMENT
Article continues below this ad
But it all came down to Vikkstar and Danny Aarons. With a fierce sword fight and rapid exchange of arrows, the gap between the victory became narrower. But with a fiery sword strike, Danny defeated Vikkstar and won the Minecraft Hunger Games challenge. Also, Randolph did say, "you won a hundred grand, mate." And with that, the video ended on a celebratory note.
WATCH THIS STORY: Highest Cash Giveaways in YouTube Star MrBeast's Videos