A Minecraft player builds an amazing recreation of Yharnam, the main location that the FromSoftware title Bloodborne takes place in.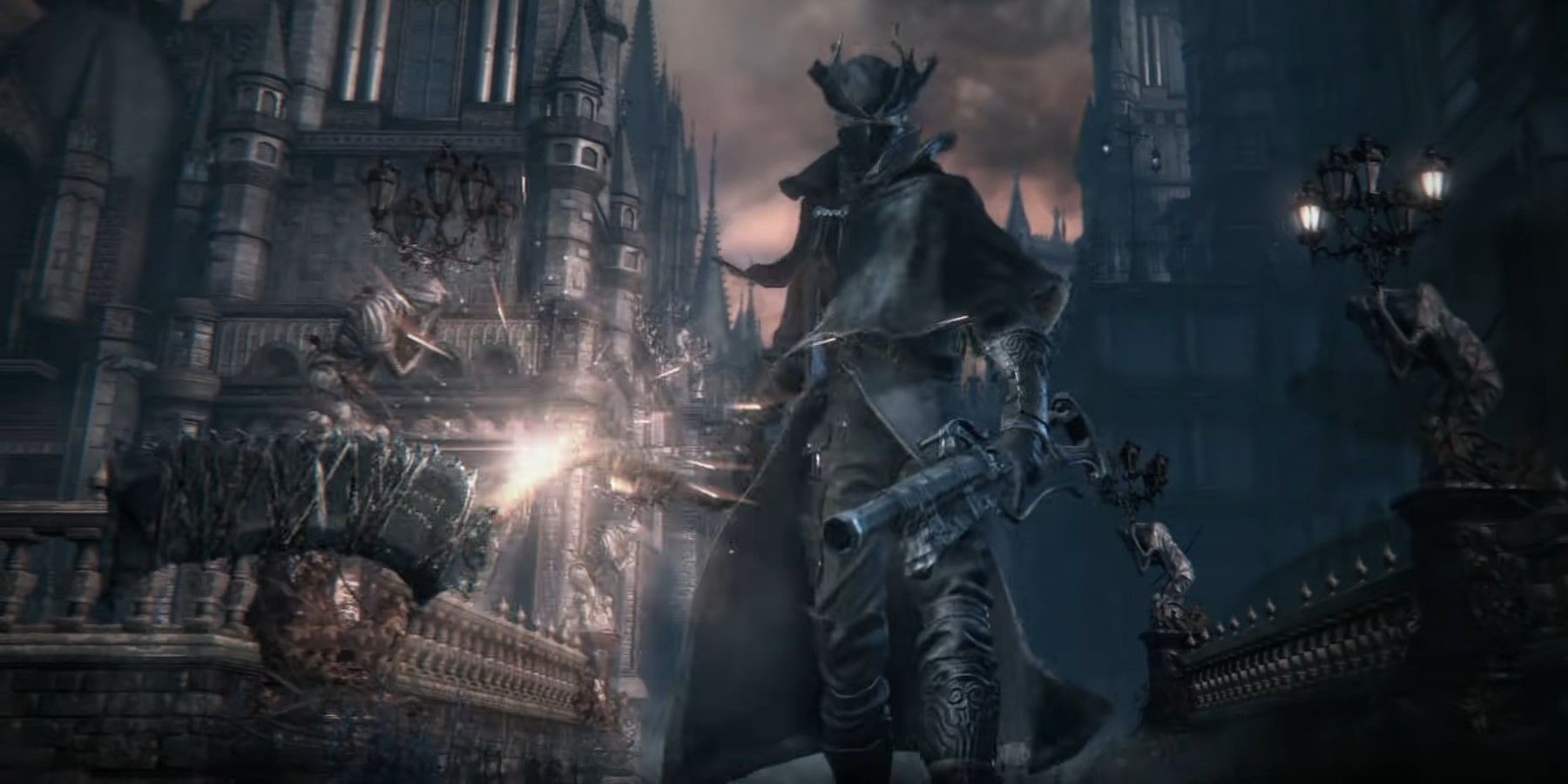 A Minecraft player recreated Yharnam from Bloodborne in the sandbox title. Mojang's game grants a good amount of freedom to those who play it, allowing them to essentially build whatever they want. There have been very impressive Minecraft builds over the years as players continually discover what is possible in the title.
Minecraft gamers have made impressive models based on other video game franchises. This includes a mod that turns Steve into Kratos from God of War and the ability to play DOOM in Minecraft without any mods. Now one player has channeled their inner Hunter and created a slice of Bloodborne in the sandbox game.
RELATED: Star Wars Fan Recreates the Death Star Destroying Alderaan in Minecraft
A Redditor named Parking_Price6980 shared a small clip of something they built in Minecraft. The video shows a lantern and a number of buildings surrounding it. In the background of the clip church bells can be heard ringing. What is seen is a perfect recreation of the city of Yharnam, the area that Bloodborne takes place in. Parking_Price6980's take on the title's setting is incredibly well done and captures the stark feeling of Yharnam quite well.
Parking_Price6980's Minecraft version of Bloodborne's Yharnam has earned itself a number of fans, with the post having reached 5,000 upvotes. Users are finding the recreation to be amazing, with one commenter stating that the video gives off an awesome vibe that they did not know they needed. Though a few gamers did not recognize that the piece is based on Bloodborne, a good number caught on right away, saying that mixing Minecraft with the gothic title is an interesting idea. The build looks great and is good for those who are still holding out for a sequel or remaster of the PlayStation 4 title.
Parking_Price6980's piece is a perfect example of what is possible in Minecraft. The idea of mixing the title with Bloodborne is an inspired one and is definitely not that obvious. It does work, and is especially for fans of FromSoftware's game that are still waiting for an announcement of a new Bloodborne project. The build also shows just how far Minecraft has come. As more content drops for the game, players are finding out more and more what is possible in the game, and are creating impressive works. This goes from texture packs that allow gamers to make the sandbox title look like other games to fully operational tanks that can be piloted in Minecraft. As time continues to go on, so will the imaginations of players as they push the limits of where Mojang's title can go.
Minecraft is available now for Mobile, PC, PS3, PS4, Switch, Xbox 360, and Xbox One.
MORE: Minecraft Needs More Features Like Ancient Cities