Avatar Legends brings the world of The Last Airbender and The Legend of Korra to Minecraft, and players will be able to claim it next month.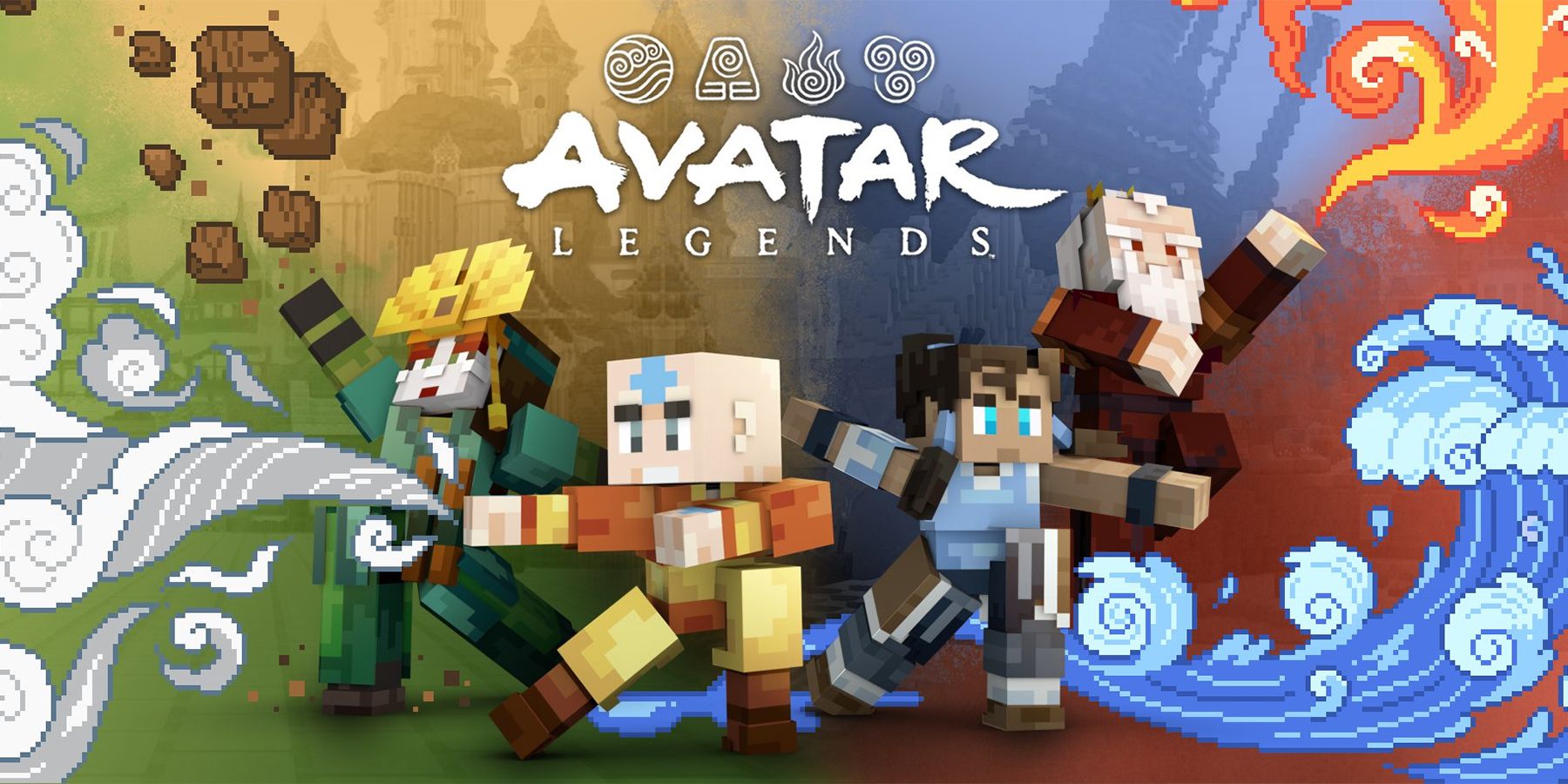 The latest Minecraft collaboration will have many fans of Avatar: The Last Airbender excited, as Avatar Legends brings the world of Aang and Korra to the Minecraft Marketplace. The main appeal of the Minecraft Marketplace is that it offers content creators in the community a chance to partner up with Microsoft and release official content packs for the game in much the same way as the Creation Club does for Skyrim players. Ever since it was introduced, the Minecraft Marketplace has been extremely profitable for both Microsoft and content creators alike, and it's also a platform for Mojang to collaborate with other franchises such as Star Wars.
In this case, the collaboration is between Mojang and one of the most popular and critically acclaimed western animated shows of all time: Nickelodeon's Avatar. Throughout the seven season run of both The Last Airbender and The Legend of Korra, Avatar amassed a global following, and the people who worked on the show went on to create popular shows of their own like The Dragon Prince on Netflix.
RELATED:Avatar: The Last Airbender Animated Film Release Date Announced By Paramount
This crossover was announced on Twitter by Minecraft's official account, and players can expect to find it in the Minecraft Marketplace on December 6th. Avatar Legends will seemingly bring at least four new skins to the game, featuring the last four Avatars of the cycle – from Kyoshi and Roku, to Aang and Korra. It remains to be seen how extensive this content pack will end up being, but adding the four bending schools to Minecraft would be a dream-come-true for many fans who yearn for an open-world sandbox game set in the Avatar universe.
Though Nickeloden's treatment of The Legend of Korra was less than ideal, and the production constraints brought about some of the show's lowest points, the franchise still remains strong and keeps expanding its audience. A Kickstarter-backed roleplaying game called Avatar Legends finally brings the world of Avatar to the tabletop, bearing the same name as the Minecraft DLC. The physical edition is slated to arrive at the start of next year with a starter pack, and its first supplement based on Republic City is planned for the summer.
With Minecraft releasing Patch 1.20 sometime in 2023, the game is undergoing a bit of a renaissance period that began with "Caves and Cliffs." Mojang is expanding Minecraft in more substantial ways than it was willing to do in the past, and though the base game remains eternally charming in its simplicity, this continuous evolution can only benefit Minecraft in the long run.
Minecraft is currently available for Mobile, PC, PS3, PS4, Switch, Xbox 360, and Xbox One.
MORE:Minecraft Needs More Features Like Ancient Cities