A creative Minecraft player shows off an enormous and adorable LEGO-inspired fox statue that they created inside Mojang's smash hit sandbox game.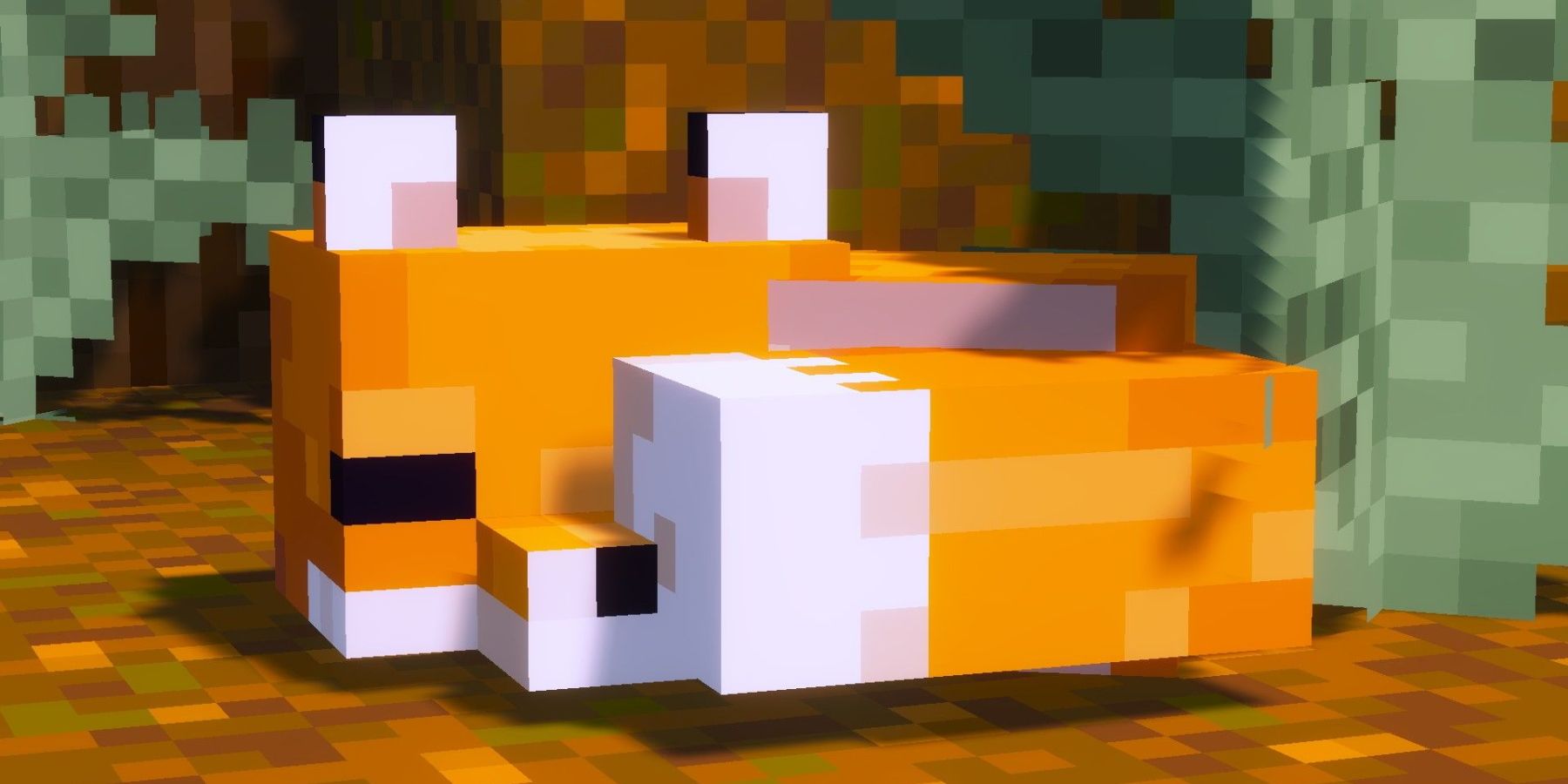 A Minecraft player on Reddit has shared pictures of their absolutely adorable passion project, a giant fox statue inspired by a Minecraft LEGO set. For gamers able to tear themselves away from the all-new Soccer Celebration in Minecraft for long enough to view the photos, they're sure to bring a smile.
With its randomly generated worlds and freeform building mechanics, Minecraft has earned a place in the hearts of creative gamers worldwide since the game's initial release in 2011. Aided in no small part by its availability on nearly every device capable of playing video games, Minecraft has grown to become the best-selling game of all time and one of the jewels in publisher Xbox Game Studios' crown. Minecraft's creation was partially inspired by the joy of building with LEGO, creator Markus "Notch" Persson even briefly working on a canceled LEGO Minecraft game, so it's no wonder some gamers are using the real-world building blocks as inspiration for their own Minecraft creations.
RELATED: Minecraft Player Makes Massive Pixel Art Using New Bookshelf Mechanic
In a post shared on r/Minecraft, user Java-Jumper posted pictures of the incredible fox statue that they built in Minecraft. Inspired by a LEGO Minecraft set with a similar appearance, the massive structure dwarfs Java-Jumper's avatar as it stands barely visible atop the fox's curled-up tail. Above the entrance to the interior of the massive fox the word "Foxtrot" is spelled out, a homage to a popular Ukrainian electronics store chain. A pair of oversized sunglasses mirroring those worn by the creator's avatar provide the finishing touch on this adorable creation.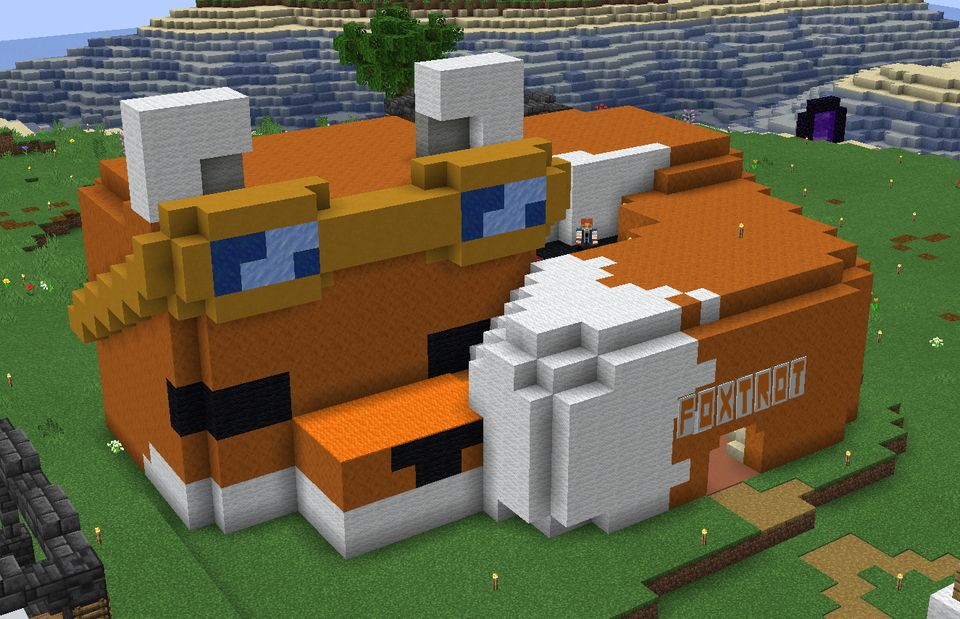 Minecraft fans in the responses to the post were charmed by the cute creation, with many pointing out its resemblance to The Fox Lodge set in the LEGO Minecraft line. Several gamers chimed in with suggestions for providing some additional flair to the adorable fox, while one commenter joked that Java-Jumper should catch some foxes to keep inside their giant twin. While this in-game Minecraft monument took a cue from the iconic Danish building blocks, fan creations like an impressive LEGO Kaer Morhen based on The Witcher 3 show that games can also be a great source of inspiration for LEGO builders.
This charming Minecraft creation is a great example of what players can assemble in the sandbox game with enough time and dedication. From giant, fluffy foxes to sprawling soccer stadiums, the creative options offered by the block-based builder are seemingly endless. With thousands of students around the globe now learning coding using Minecraft, Mojang's hit game could soon help gamers channel that creativity into all sorts of unexpected places far beyond the world of the game.
Minecraft is available now for Mobile, PC, PS3, PS4, Switch, Xbox 360, and Xbox One.
MORE: Minecraft Legends Could Contribute a New Boss to the Nether
Source: Reddit