James Delaney is an accomplished Minecraft builder who's utilized his talents on a myriad of projects, both in and outside the game. Delaney is a founder of the designer collective BlockWorks, which makes Minecraft builds for educational, marketing, and media purposes working with companies across the world, and is also a chairperson for the nonprofit organization Block by Block. His storied history with the game has now led him to be a spokesman for the book Minecraft Master Builds, a collection highlighting the limitless potential of the game and those who play it.
Any fan of the game knows that there's no shortage of impressive in-game Minecraft builds – it's part of the title's beauty, allowing every player endless creative possibilities. In the past, Delaney's BlockWorks collective has designed projects like the Uncensored Library, a collaboration with Reporters Without Borders to highlight press censorship, and a build of 1700s Exeter via the Royal Albert Memorial Museum, the former of which is featured in Minecraft Master Builds. Block by Block is a unique organization that allows Minecraft to be used for the planning of new public spaces, increasing engagement from residents who wouldn't typically be involved to help create new communal areas.
Related: Huge Minecraft Civil War Build Will Help Preserve A Real Battlefield
James Delaney participated in an email interview with Screen Rant where he discussed his Minecraft building history, BlockWorks, Block by Block, and his contribution to Minecraft Master Builds.
Screen Rant: Can you talk a bit about what first inspired you to create the BlockWorks designer collective, and how it's grown since it began?
James Delaney: BlockWorks started almost by accident – as a group of friends coming together, rather than a professional design studio. There were four of us who shared a love of building in Minecraft and found that we made a good team when we worked on builds together. From there, we invited other builders to join us and soon found ourselves getting paid for producing these builds. To start with, we were providing builds to Minecraft multiplayer servers and YouTubers, though these days most of our projects are for companies and non-profits looking to educate, engage and entertain through Minecraft.
What's the process like when BlockWorks collaborates with other institutions? I'm sure there are a lot of variances between what's done for film studios versus educational purposes.
James Delaney: One of the most exciting parts of our work is the opportunity to collaborate with such a wide range of organizations. When working on educational projects there is an added responsibility; not only does the project has to be fun and entertaining, but it has to serve its purpose as an educational tool. Finding the balance between fun and learning is always the trickiest part; our aim is to create an experience that is both at the same time. For our more commercial projects, one of the greatest challenges is convincing a client to use Minecraft in the first place. There is now certainly less of a stigma around video games, so this challenge gets easier each year – particularly with recent attention on the 'metaverse' and many brands wanting a presence in virtual worlds.
How did you get into Minecraft in the first place? Was it out of a love of architecture or were you just attracted by the game's general popularity?
James Delaney: I always loved playing with Lego as a child, and Minecraft seemed like the natural evolution of that. With Minecraft, I never run out of blocks and my imagination is my only limit. My love of architecture and Minecraft grew alongside each other; I've been able to use Minecraft in my architectural education and take what I've learnt from studying architecture and apply it in Minecraft.
How would you say your architectural background has influenced how you approach a Minecraft build?
James Delaney: Studying architecture has exposed me to many different forms of architecture and design processes which have been useful for Minecraft builds. Having a wide range of references (contemporary and historical) to draw on when starting a new Minecraft build has been a big help!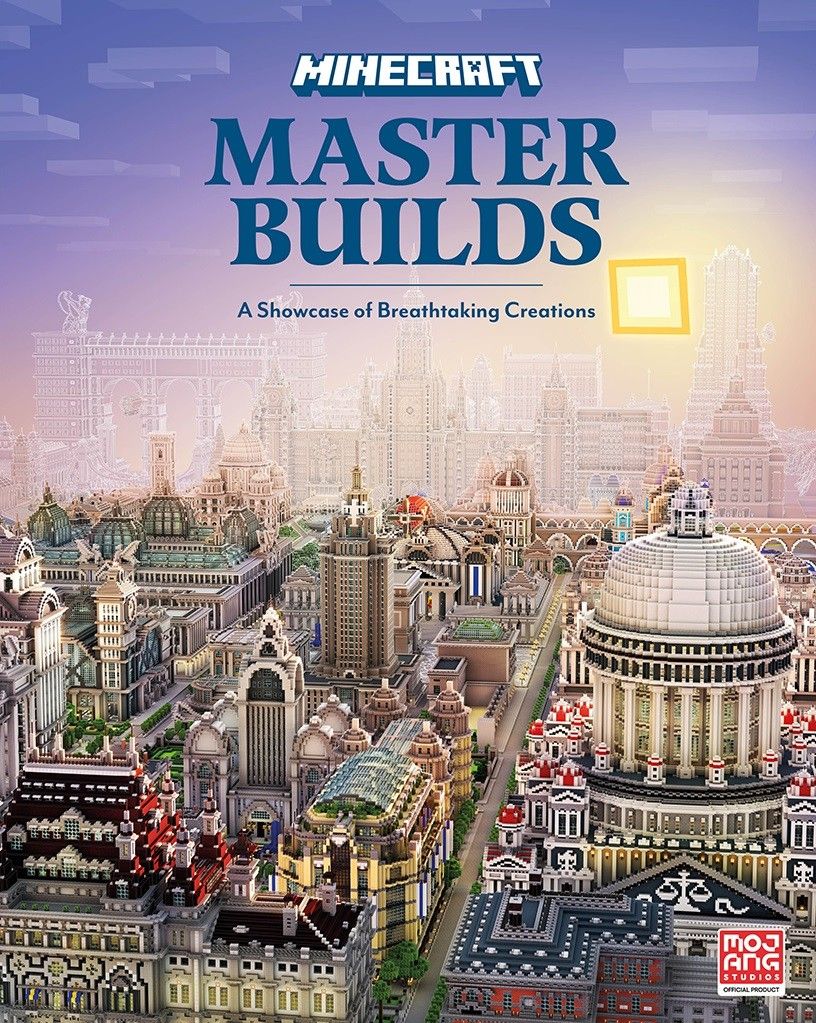 These days, do you ever still build within Minecraft recreationally, or is it always for your work?
James Delaney: Not as often as I'd like! On the rare occasions that I do play Minecraft recreationally, it's always fun to see the new features and updates since the last time I played and building with a group of friends is always fun – whether it's work or play!
Related: Impressive Minecraft Build Shows Off Doctor Who's Gallifrey
Have you ever experimented with other games that have a building focus, such as The Sims, or does only Minecraft's building aspects appeal to you?
James Delaney: I have played quite a bit with Sims and other construction-focused games; real-time strategy games such as Age of Empires were a big part of my childhood – and I always enjoyed the planning and building element of those games. Large open-world games such as Assassin's Creed and Elden Ring appeal to me, I like touring the huge virtual cities within these games.
You're also a chairman of the Block By Block Foundation, which helps involve communities in the design of public spaces. How does that process work when creating a new public space?
James Delaney: Block by Block is about using Minecraft to empower people who usually don't have a voice in how their cities are designed and built. We do this by running workshops which allow locals to design their ideal public space in Minecraft. These are digital designs and then transferred into architectural plans and built in the real world by the Foundation. We use Minecraft because it's a highly accessible tool that anyone can use to create a quick 3D model, even if they don't have any architectural training.
What was it like working on the Minecraft Master Builds book? What was your role like?
James Delaney: The book features one of our projects, The Uncensored Library, which is a few years old. I hope that despite its age, it can still engage and inspire new audiences through the book. I've greatly enjoyed reading about some of the other creations in the book. 'Future City' by Zeemo is one of my favourites; the building style really plays to Minecraft's strengths and is a perfect fit with the game's natural blockiness.
Is there anything you want players to know about the book, or your work in general?
James Delaney: There is no shortage of amazing Minecraft creations out there, and to me, the sheer creativity and Minecraft's building community is one of the greatest things about the game. It is, however, rare to find such a well-curated collection of builds. 'Minecraft Master Builds' couples this with fascinating insights from their creators, providing readers with buckets of inspiration, as well as genuinely useful tips and tricks on how to create Minecraft builds of this scale.
Next: New Avatar Legends DLC Brings The Four Elements To Minecraft
Minecraft Master Builds is available now on the Harper Collins website. More can be learned about Block by Block and BlockWorks on their respective sites.