One of the biggest Minecraft Content Creators and a member of Dream SMP has recently joined NRG Esports as Co-owner. Content creators given ownership of huge esports organizations have recently become a trend. Big streamers like Valkyrae, Mizkif, and Jschlatt have also witnessed similar deals. 
ADVERTISEMENT
Article continues below this ad
Streamers and content creators have become an undeniable part of the esports scene. Their presence and affiliation with a particular organization helps raise awareness and get sponsors. That is why big Esports organizations like 100 Thieves, OTK, and now NRG have opted to give partial ownership to big names in the content creation scene. NRG has chosen Minecraft YouTuber Sapnap as their new co-owner. 
ADVERTISEMENT
Article continues below this ad
Minecraft Youtuber Sapnap joins NRG as Co-owner
On October 29, 2022, Esports journalist Jake Lucky reported the news through his official Twitter account. He tweeted, "Minecraft creator Sapnap has officially joined NRG as a co-owner". NRG confirmed the news by posting a video on their official YouTube channel. 
DIVE DEEPER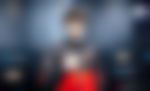 Nicholas "Nick" aka Sapnap is famously known for his content, which he uploads on YouTube. He gained fame by becoming a member of the Dream Team. He started uploading videos back in 2019. His comradery with Dream began back in 2013 when they met each other in MCPVP where Dream shared his Skype with him.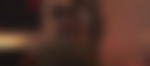 Ever since then Dream, Sapnap and other members of the Dream SMP have made countless videos on Minecraft challenges. The videos boast massive views, as some of them were able to cross the 100 million mark. Their videos contributed hugely to Minecraft's colossal milestone of 1 trillion views on YouTube. 
Other Streamers who are affiliated with Esports teams
ADVERTISEMENT
Article continues below this ad
Sapnap isn't the only online content creator who managed to dip their toes in the Esports business. Before him, content creators like Valkyrae, Mizkif, Jschlatt, Asmongold, and many others content creators had also made their mark in the competitive gaming scenes by getting ownership of big Esports teams.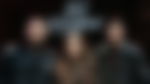 Youtuber and Streamer Moist Critical also made huge strides in the esports scene by making his own team called Moist Esports. On May 5, 2022, Moist Esports created their Rocket League division after signing the former players of Team Queso; Joe "Joyo" Young, Finlay "rise." Ferguson and Axel "Vatira" Touret. The team went on to win the Rocket League Championship Series 2021–22 Spring Split Major event in London, on July 3, 2022.  
ADVERTISEMENT
Article continues below this ad
Watch this story: Top streamers flaunt stunning outfits at the Coachella music festival 2022
What do you think about NRG's new ownership? Do you support the decision to make Sapnap a new Co-Owner? Let us know in the comments below!