When it comes to addictive online games, nothing comes close to Minecraft. The 3D sandbox title from Mojang Studios has gained an unmatched status among the fans across the globe ever since it was first launched more than a decade ago.
ADVERTISEMENT
Article continues below this ad
It's a known fact that Minecraft players just love to bring fresh elements into its world by recreating real-life or fictional scenarios. There have been tons of examples depicting the same. However, a YouTuber recently did something different, by turning their real life into a Minecraft mission.
ADVERTISEMENT
Article continues below this ad
Player builds a real-life house by just using Minecraft tools!
Tyler Oliveira is a famous YouTuber known for creating entertaining content for his viewers. Being a lover of Minecraft, he recently decided to go in a forest in order to build a house, from the tools used in Mojang's 3D sandbox. Yes, that's exactly what he wanted to do.
Oliveira began by collecting trees in order to make the house he wished to have. He needed 25 trees to begin with and had to arrange them by cutting them down using the tools. As mentioned already, he came up prepared with Minecraft-inspired objects like a wood axe, a wood sword, a wood pickaxe and more.
However, to his surprise, all his tools were broken as soon as he hit them hard on the trees to cut them down. Thankfully, he had a workaround and brought up an iron axe eventually to have the work finished.
DIVE DEEPER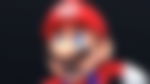 ADVERTISEMENT
Article continues below this ad
The YouTuber spent five days in the forest and kept his patience in order to build the house. Eventually, he was able to have his dream house completed, by having a lot of trees. He stacked them up in a pattern to give the structure a shape of a proper shelter. He then put many leaves on top of it to compete the overall look.
READ MORE: "Bless Your Soul" – Minecraft Fan Receives Immense Love From Nintendo Fans by Showing Off a Mario Kart Surprise
And that's pretty much it he had to do. It looks like he also had to sacrifice his sleep in this process since there were tons of distractions during the night time. But it was definitely a rare adventure for him that he will remember.
ADVERTISEMENT
Article continues below this ad
What are your thoughts on this interesting video? Let us know in the comments down below.
WATCH THIS STORY: From Minecraft to Call of Duty: Ranking The Highest Selling Video Game Franchises of All Time