Nintendo's hybrid console has proven to be quite the unit, capable of running intensive games like Resident Evil Village, Alien: Isolation, and Crysis Remastered. Each year only gets more exciting for the little console, and 2023 has quite a few notable titles that are sure to generate excitement for Switch owners. Some Nintendo icons round out this list of the biggest new Switch games of 2023, but it's not all about the heavy hitters. The Switch has been a suitable home for all types of games, from dungeon crawlers to classic RPGs.
See which you'll be adding to your library with this list of new Switch titles coming in 2023.
New Switch Games 2023
Fire Emblem Engage | January 20th, 2023
Developer: Intelligent Systems
Publisher: Nintendo
If you liked previous Fire Emblem games, you're going to want to dive into Engage when it launches.
Sticking to many of the core mechanics of earlier titles, Engage is a tactical RPG that will feel very familiar. The biggest change is the Emblem Rings, which summon returning heroes like Marth and Celica to aid in the reemerging war against the Fell Dragon.
Once bested by the four kingdoms, the Fell Dragon is back and it's up to you as a Divine Dragon to stop it before it can wreak havoc on the people of Elyos. To prevent the dragon from rising to power, players will need to borrow traits from the Fire Emblem legends, from their most devastating weapons to helpful abilities. Engage is an epic-sized adventure in a beloved series, making it one of the biggest new Switch games of 2023.
Disgaea 7 | January 26th, 2023
Developer: Nippon Ichi Software
Publisher: Nippon Ichi Software
If you've made it to the seventh entry in a franchise, then you must be doing something right. Nippon Ichi Software has driven the boat since the beginning, so it's easy to trust that it has a firm hold on what makes the series work so well. So, when we hear that protagonists and enemies can become giants to unlock a new level of gameplay and weapons and heroes can be reincarnated into more powerful versions of themselves, we're on board.
Of course, Disgaea 7 is more than just people getting bigger in size. The game does promise to capture the zaniness the series has been known for while also telling a rich and engaging narrative. Players can also take their team to a competitive circuit, where they can link up with AI-controlled versions of other players' armies.
If it's a bright, quirky, unique strategy RPG you want, a new Disgaea game is sure to deliver.
Labyrinth of Galleria: The Moon Society | February 14th, 2023
Developer: Nippon Ichi Software, Inc.
Publisher: NIS America, Inc.
The Moon Society doesn't sound like such a bad thing. The Labyrinth of Galleria, however, is a little questionable, especially since we know what's in store after playing through Labyrinth of Refrain: Coven of Dusk.
Serving as the next chapter in Nippon Ichi Software's dungeon-crawling action RPG, The Moon Society sends players to the depths of a mysterious labyrinth, joined by a party of fully customizable puppets.
The newest Labyrinth title improves upon the original to give players more than 50 hours of dungeon exploration and monster slaying. Pool together a team of 40 soldiers, mixing and matching stats to create an army that just may survive against each enchanted fiend. Find the Curios d'art in each of them, survive the seemingly endless dungeon maze, and give purpose to the meandering spirit that you control.
Kirby's Return to Dream Land Deluxe | February 24th, 2023
Developer: Nintendo
Publisher: HAL Laboratory
What makes Kirby's journey back to Dream Land so Deluxe? Quite a bit, actually, as this remake of Kirby's Return to Dream Land aims to give the pink puffball plenty of reason to revisit the titular realm. The remake is not only a visual upgrade from the Wii title, but it's also adding new mechanics to help Kirby in his quest to restore Mogolor's ship, which crashed onto the Planet Popstar.
The 2.5-D adventure introduces a new Mecha Copy ability, which builds upon Kirby's classic Copy ability. Turn the innocent-looking hero into a formidable fighter to take on hordes of enemies and bosses. Whether all of Kirby's iconic encounters in Kirby's Return to Dream Land are present in the Deluxe remake is unknown, but we expect a pretty faithful iteration of the delightful quest.
Players don't have to tackle this epic adventure alone. Up to three additional friends can take control of icons like King Dedede and Meta Knight to assist Kirby along the way.
Octopath Traveler II | February 24th, 2023
Developer: Acquire
Publisher: Square Enix
If there's one thing to notice about Octopath Traveler II, it's just how striking its art style is. This is a true-to-form JRPG, complete with retro HD-2D character designs set against a brilliant 3D world.
As a follow-up to 2018's Octopath Traveler, the sequel goes its own path, sending players to the land of Solistia, where steam has given way to new technologies. Players choose between one of eight adventurers, all imbued with unique abilities and driven by personal motivations. Will you follow their Path Actions to follow their story to the very end?
Octopath Traveler II retains many of the original's familiar mechanics, primarily the ability to assign jobs and skills to create unstoppable travelers. The battle mechanics remain largely unchanged and even welcome back the Break and Boost system that helped drive the thrills of each encounter. To stand on its own and improve the user experience, the game also introduces new mechanics to keep things fresh and help unravel each traveler's tale.
The Legend of Zelda: Tears of the Kingdom | May 12th, 2023
Developer: Nintendo
Publisher: Nintendo
A new The Legend of Zelda game is nothing to sneeze at. Breath of the Wild still earns praise for its achievements, and Tears of the Kingdom is aiming for the sky. Quite literally. While Breath of the Wild had Link bounding across an open world primarily on the ground, Tears of the Kingdom is taking the adventure to the sky. How that verticality will work into the narrative is yet to be seen, but we can only imagine how it will be fluidly integrated into the series' more enhanced combat.
In the brief trailer, we got a glimpse of the floating islands above Hyrule, a decent look at the game's stunning visuals, and some cryptic imagery that we're sure will mean something at some point.
That the game was nominated for the 2020 and 2021 Most Anticipated Category of The Game Awards shows just how much players are anxious about jumping back into another Zelda adventure.
Advance Wars 1 + 2: Re-Boot Camp | TBC 2023
Developer: WayForward
Publisher: Nintendo
The ongoing conflict between Ukraine and Russia may have stalled the release of Advance Wars 1 + 2: Re-Boot Camp, but we're very hopeful of a 2023 launch. There's no doubt Re-Boot Camp would perform well on the Switch, considering the popularity of the Advance Wars games dating back to the Game Boy Advance.
Unlike most remakes, Re-Boot Camp isn't aiming to be some visual spectacle. Sure, it looks better than the originals and the art style has been improved, but the aesthetic is rather similar. The series' staple turn-based combat returns as players take control of the Orange Star Army in two campaigns spanning Advance Wars and Advance Wars 2: Black Hole Rising.
You'll need to think strategically and pay attention to terrain and weather to battle back the opposing forces, capture towns, and fight for peace. Re-Boot Camp allows players to go head-to-head with up to three other human-controlled armies. Customize your battle methods and show the opposition what you're capable of.
Hollow Knight: Silksong | TBC 2023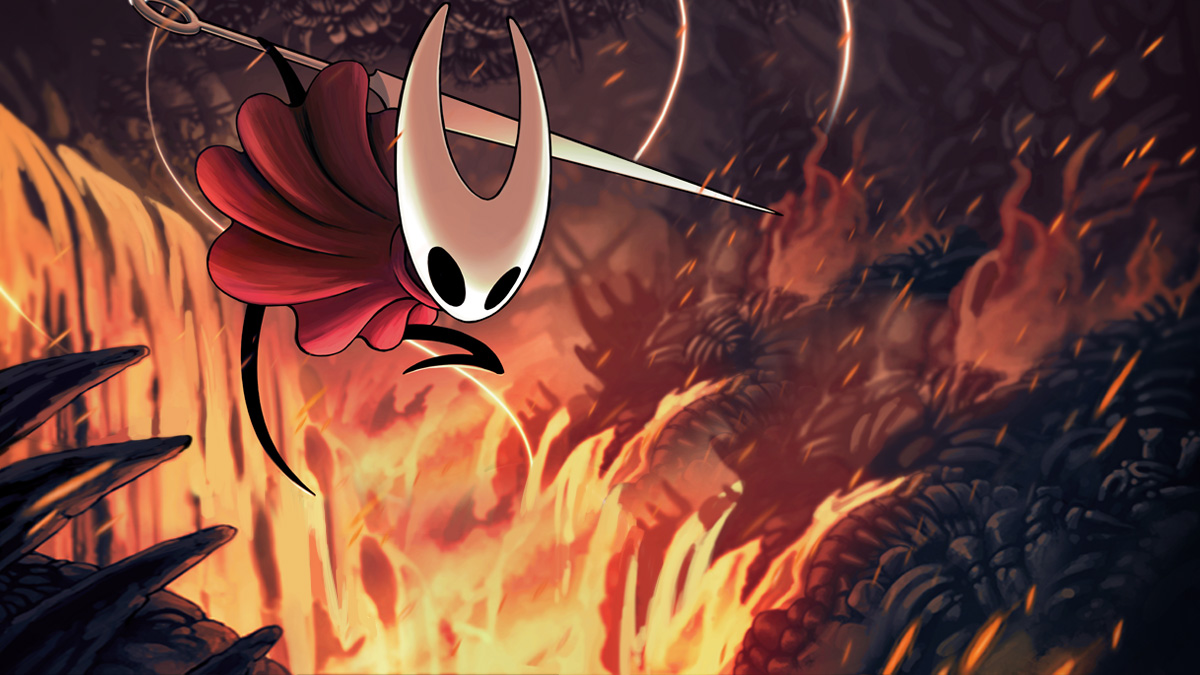 Developer: Team Cherry
Publisher: Team Cherry
Journey to a kingdom of golden cities and distinct landscapes in Silksong, the sequel to the acclaimed Hollow Knight. As Hornet, a guard of the Hallownest, you'll journey across the unfamiliar world, using a new host of moves and abilities to help survive. The deeper you get into this vibrant adventure, the more you'll need powerful weapons. In Silksong, Hornet can craft devastating tools and deadly weapons to battle back unusual creatures, noble knights, and stealthy assassins.
Hornet will go up against 150 new enemies, all hoping to put an end to her quest. Despite her opposition, Hornet pushes on, completing quests to find hidden treasures that could return hope to the people of the land of silk and song. Hollow Knight: Silksong will test every fiber of your being with increasingly difficult challenges, including the post-game Silk Soul mode.
After completing the core experience, can you return to the kingdom and survive a more difficult experience?
Minecraft Legends | TBC 2023
Developer: Mojang / Blackbird Interactive
Publisher: Xbox Game Studios
Minecraft is the gift that keeps on giving. Outside of the impressively still popular original title that was released over a decade ago, the series gave us an episodic adventure, a dungeon crawler, and an augmented reality experience. Legends is just another trick up Mojang's sleeve, a tactical strategy game set in the peaceful blocky world.
When the piglins ravage this vibrant land, it takes a unique hero to step up and try to close the portal and restore peace. This action strategy title requires a thoughtful command of heroes that charge into battle with only one goal in mind—victory. The piglins are ruthless, but players have the power to unite kingdoms and inspire heroism in epic battles.
Legends features a PvP mode that allows players to team up or challenge one another. Defend your village at all costs, or succumb to the piggish evils of the Overworld.
Pikmin 4 | TBC 2023
Developer: Nintendo
Publisher: Nintendo
The cute and colorful world of Pikmin has been a Nintendo staple since the first game was released in 2001 for the GameCube. While at first glance the games appear relatively simplistic, there's a lot to their core, from threats of famine to financial crises. Captain Olimar is typically at the forefront of each experience, either serving as the protagonist or an important piece of the narrative. Details on Pikmin 4 are light, but it's looking like the good Captain may be stepping aside to let his family take the spotlight.
Of course, that's all speculation and rumor. However, what we can almost guarantee is that the series' core mechanic of leading the tiny Pikmin around a bright and beautiful world will be intact. Pikmin 4's reveal trailer was incredibly vague, focusing solely on the world itself, which looks better than ever.
The tiny titular critters were made for Nintendo's hybrid console, and Pikmin 4 will surely be a game worth bringing with you wherever you go.
Metroid Prime 4 | TBC 2023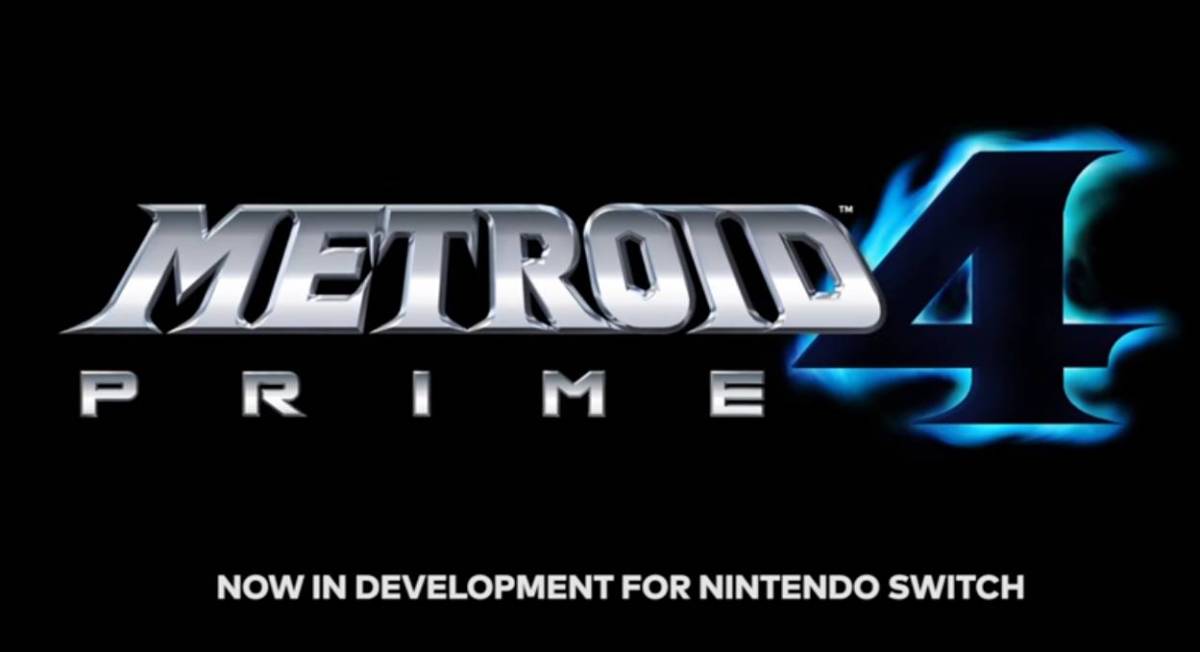 Developer: Retro Studios
Publisher: Nintendo
Is this a pipedream? Maybe, but we're definitely hopeful. The game was first revealed during a 2017 E3 showcase, but development took a rocky turn when Retro Studios stepped in to replace Bandai Namco as the developer. That put previous Metroid Prime producer Kensuke Tanabe back at the helm, but it's hard to get excited about that when there's been near-complete radio silence for several years.
The last real news about Metroid Prime came about in 2020 when VGC reported a new job posting calling for a storyboard artist. The job ad was looking for someone to work closely with the cinematic lead and essentially build up emotion and narrative innovation.
All of that sounds promising, but none of it means anything without so much as a trailer.
READ NEXT: Biggest New Horror Games of 2023
Some of the coverage you find on Cultured Vultures contains affiliate links, which provide us with small commissions based on purchases made from visiting our site. We cover gaming news, movie reviews, wrestling and much more.