Shopping for the holidays can be hard on a budget, yet, there are a lot of games that would make great Christmas presents that are under $20. Whether looking at big-name titles such as Valheim or Minecraft Dungeons, or lesser-known games like Tunche or Coromon, there is a lot of enjoyment to be had for a small amount of money. Picking up a few of these titles to put under that tree will earn some smiles without maxing out the credit cards.
When looking for quality video games that are under $20, it's always a good idea to keep an eye on indie game developers. They typically offer games at lower prices than high-profile releases from large publishers, yet many can provide amazing experiences. Of course, there are also great deals to look for on AAA titles, particularly around Black Friday and other sales. For holiday shopping without breaking the budget, here are some game ideas to consider that are all under twenty dollars.
Related: Goat Simulator 3 Should Be Your Next Big Party Game
The Viking Survival Sensation: Valheim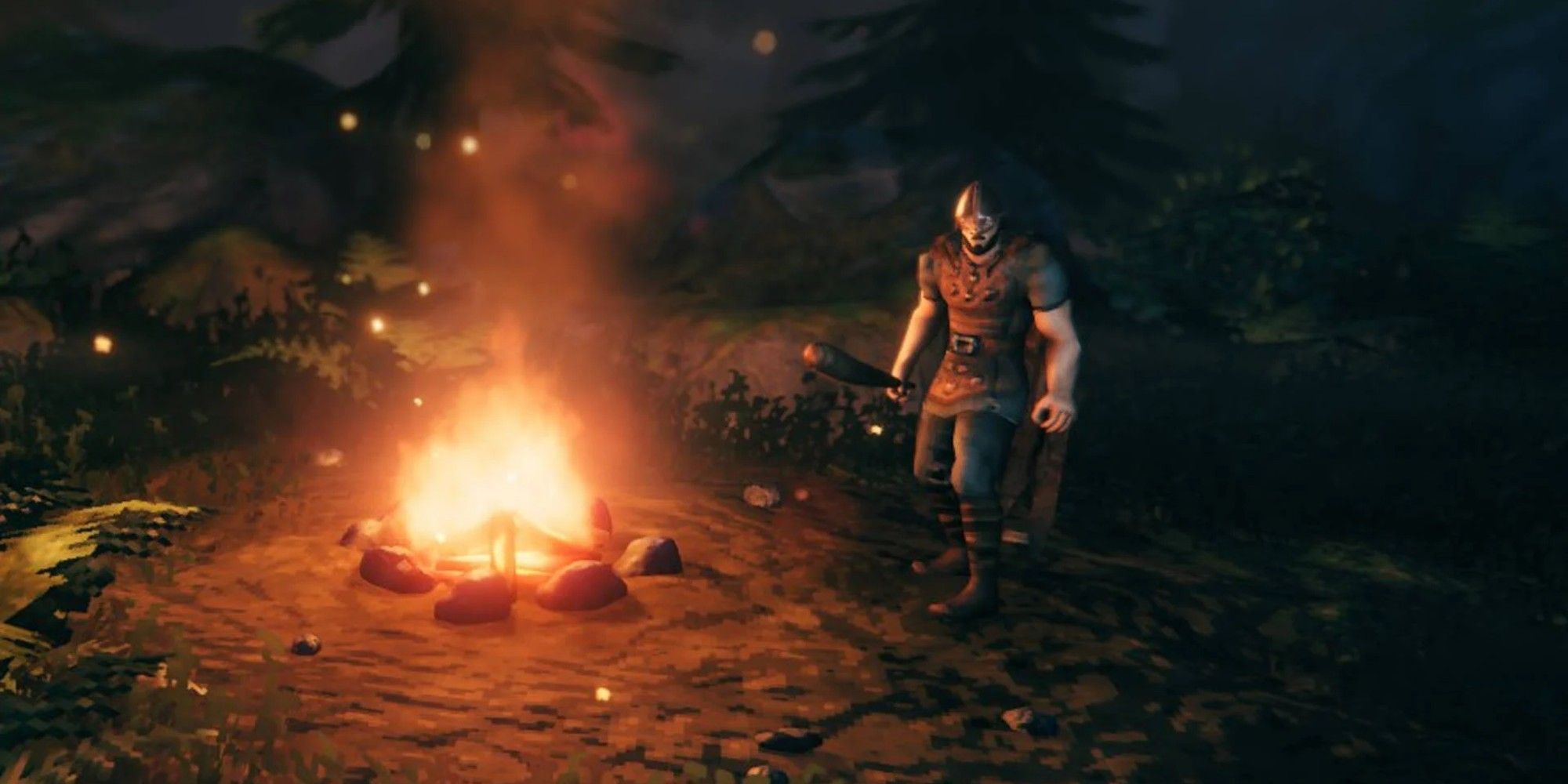 Valheim was released in early 2021 and is still listed in Steam's Top Sellers list due to its incredible popularity. It was nominated for several awards and was named multiple outlets' 2021 Game of the Year. This open-world Viking survival game can be played solo or cooperatively with up to ten people and can have optional PvP. Players must gather resources, craft tools, construct shelter, and defend themselves from beasts to stay alive. Epic boss battles keep the story moving forward and offer rewards to aid in players' continued advancement. Valheim's upcoming Mistlands update will keep the game fresh with a new biome. Valheim is currently available on Xbox systems and Steam for $19.99.
A Dungeon Crawling Spinoff: Minecraft Dungeons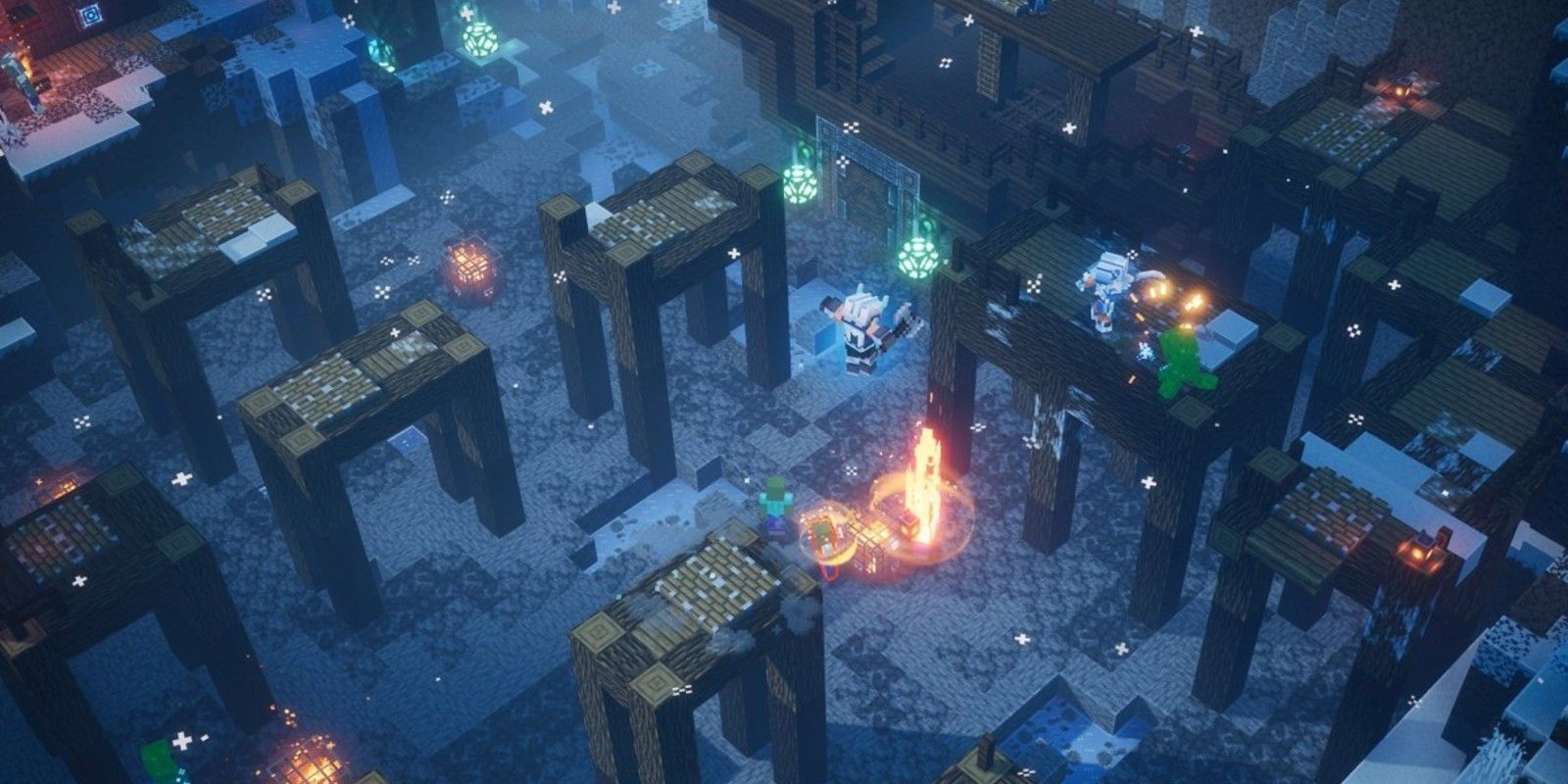 Since being released in 2020, Minecraft Dungeons continues to be a popular spinoff from the iconic sandbox builder, Minecraft​​. Regular expansions keep it in the minds of its fans and continue to draw in new players. This continues to be an excellent choice for lovers of either dungeon crawler games or the classic Minecraft. Minecraft Dungeons is currently available on Steam, Nintendo Switch, Xbox One, Xbox Series X/S, and PlayStation 4 for $19.99.
Run A Lodge As A Bear In Bear & Breakfast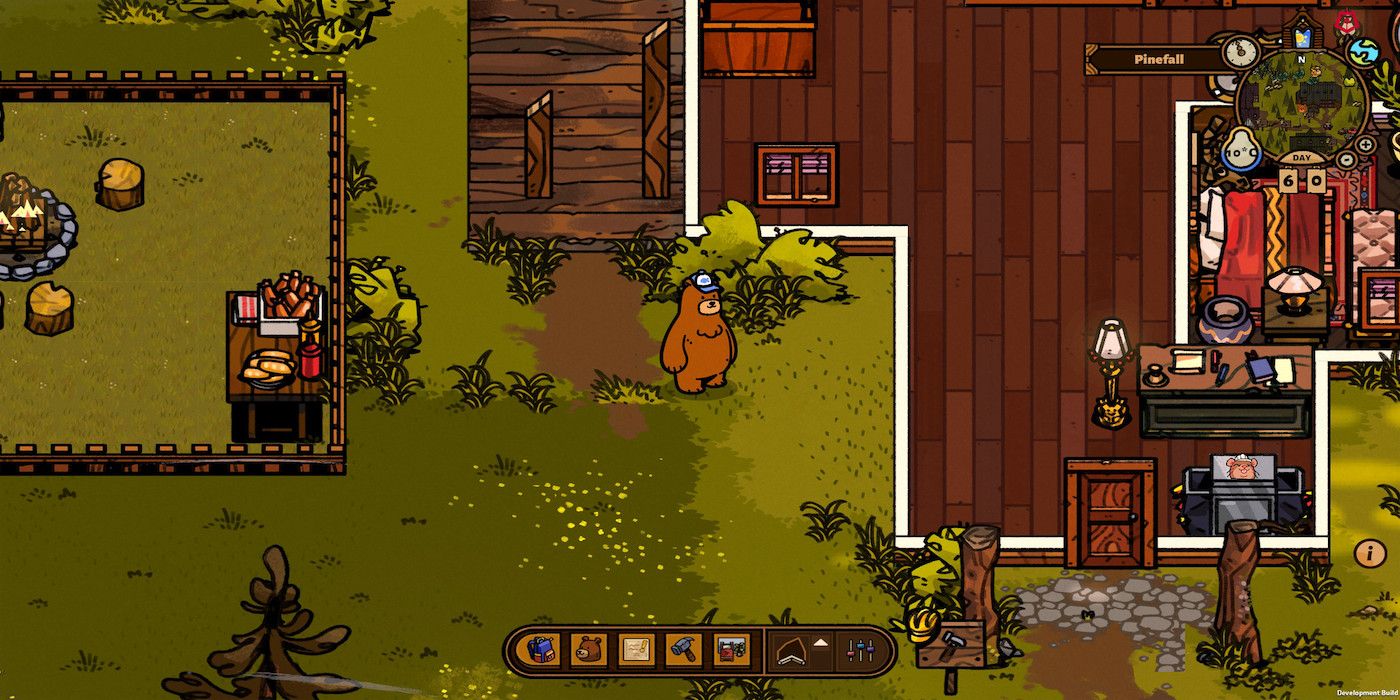 Building, decorating, and running a bed and breakfast would be fun enough on its own, but then add in the humor of being a bear in a world of humans. Players get to gather materials and craft furniture and decorations while helping out fellow woodland creatures and renting rooms to some very unobservant humans. A quaint management game, Bear & Breakfast is currently available on Nintendo Switch and Steam for $19.99.
Fantasy Shopkeeping In Winkeltje: The Little Shop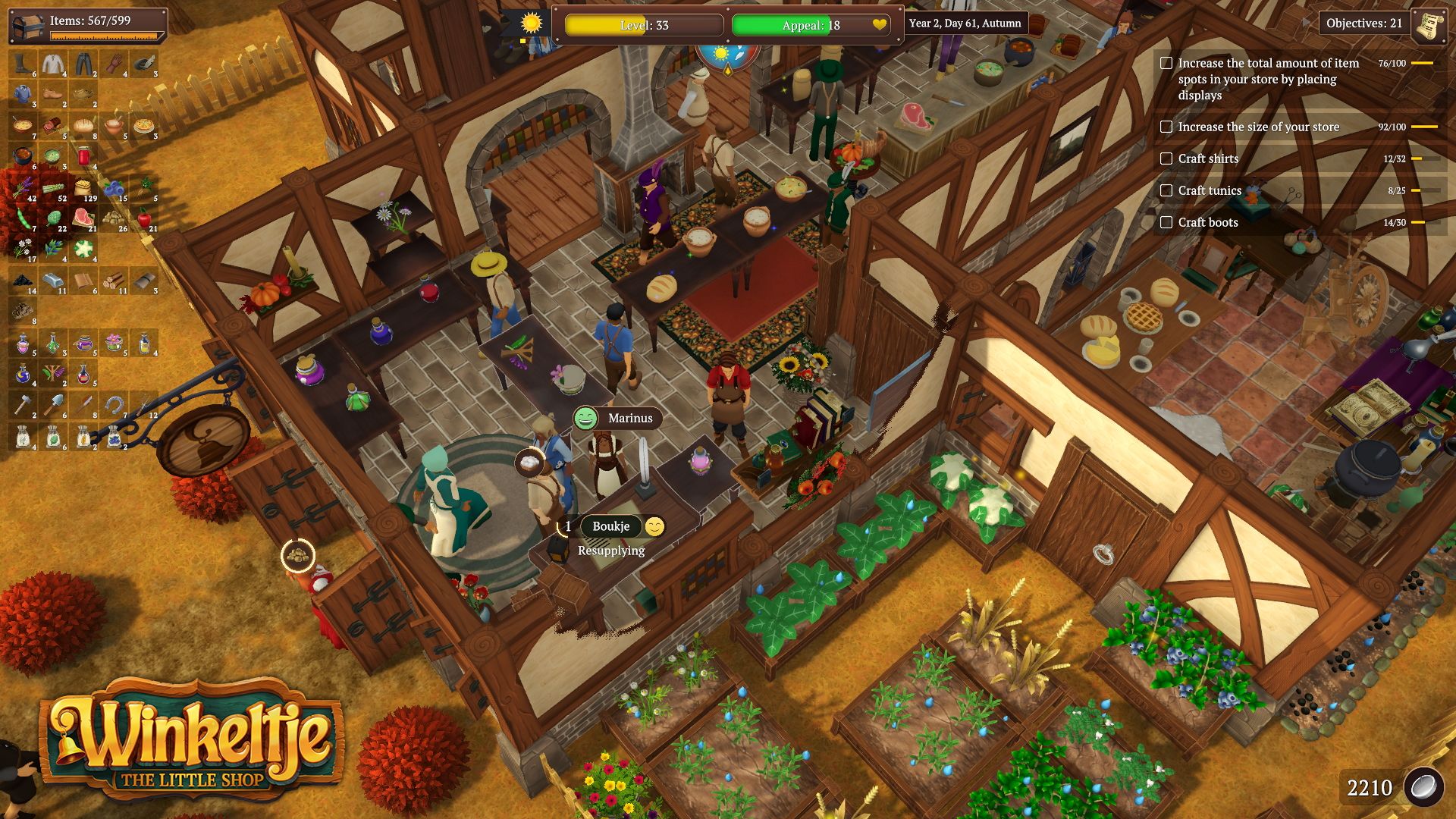 Winkeltje: The Little Shop is a cute simulator game where players run their very own shop back in the Middle Ages. Decorating with various types of furniture, deciding what to sell, and managing finances are all remarkably relaxing in this cozy game. While it may seem like a simple concept, it works and is a lot of fun. Winkeltje is available on Steam, Nintendo Switch, Xbox One, and PlayStation 4 for $14.99.
Related: Pentiment Preview: A Ye Olde Narrative RPG
Historical Narrative In An Illustrated World: Pentiment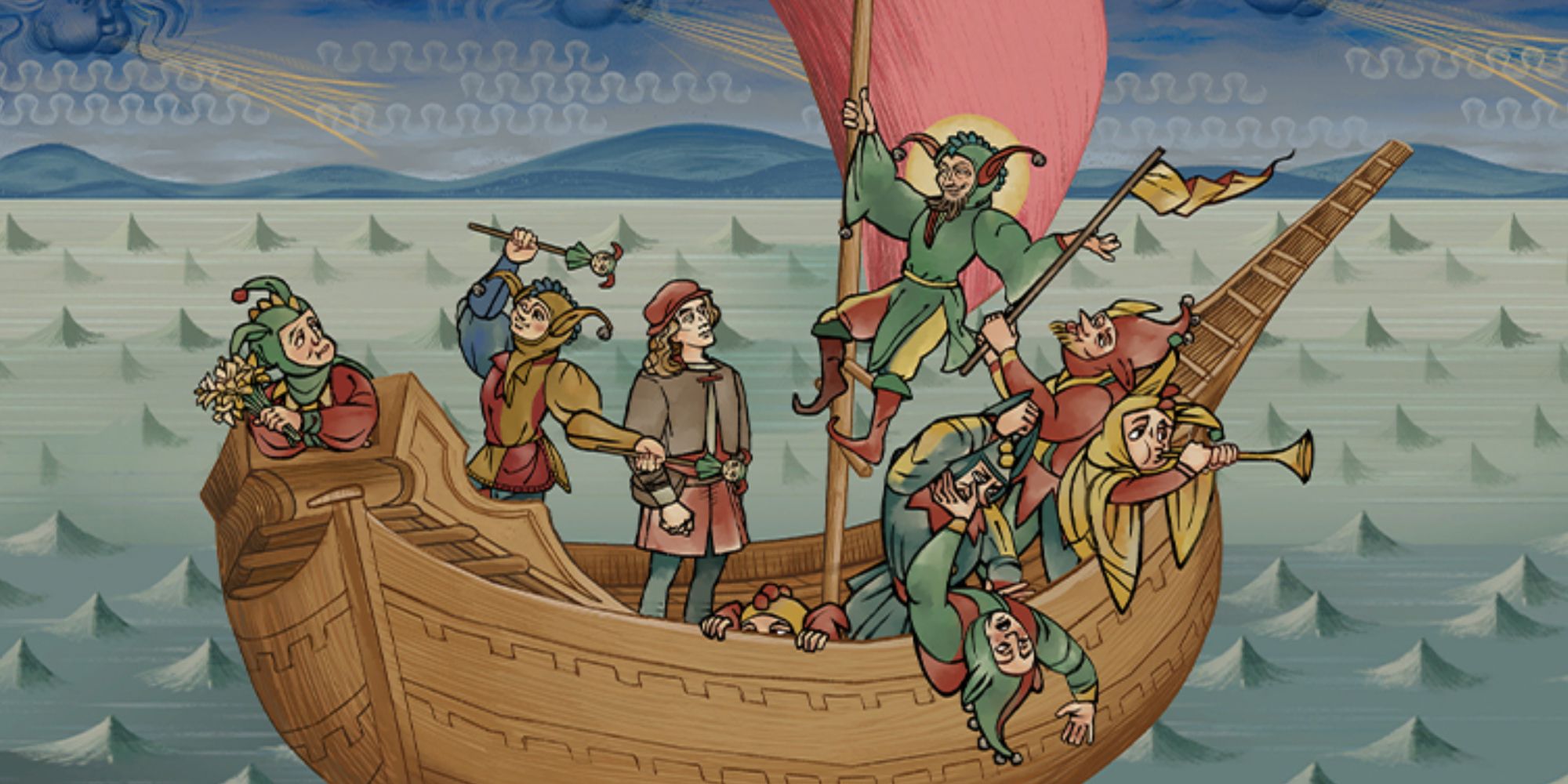 Pentiment is a captivating adventure story set in the 16th century. Players investigate a series of murders through beautifully hand-drawn visuals and stories of a turbulent time. Note that this game is not ideal for everyone as it does include mature content including public executions, suicide, references to sexual assault, and much more. However, for the appropriate audience, Pentiment will become a piece of gaming history. It is available now on Xbox One, Xbox Series X/S, and Steam for $19.99.
Metroidvania Meets Slavic Myths In Catmaze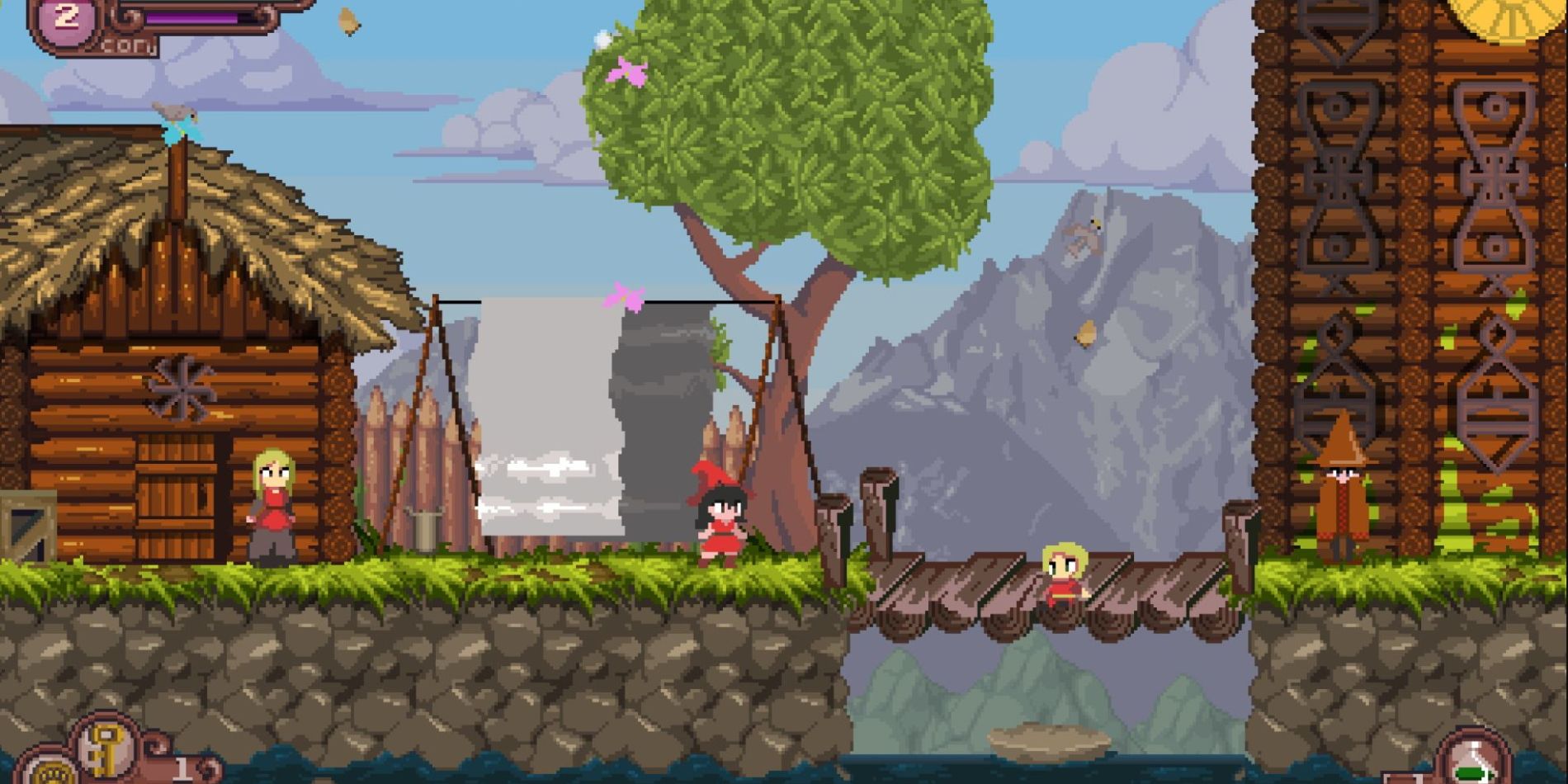 Catmaze brings ancient tales to life in a 2D platformer adventure where players help a sorceress named Alesta through magical forests full of mysterious and dangerous creatures from Slavic myths. Cats help guide the player through the game and are an integral part of the story as Alesta searches for the lost road to Nav, the world of the dead. For only $9.99, Catmaze is available on Nintendo Switch, Xbox, PlayStation, and Steam.
Pocket Monster Taming In Coromon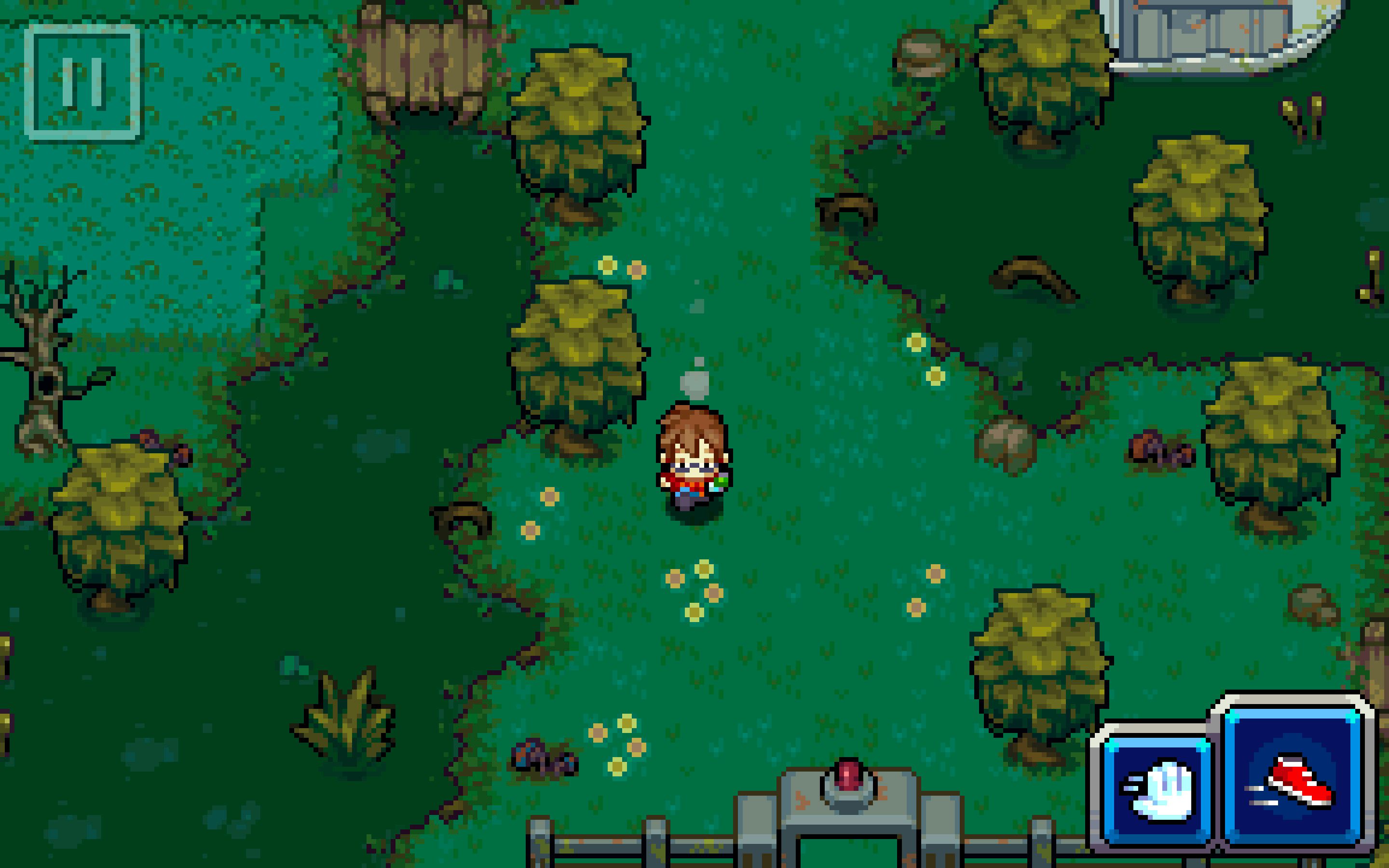 Although it may not be anywhere near the level of Pokémon Scarlet and Violet, Coromon is a fun game at a much less expensive price point. Players experience turn-based battle mechanics, thought-provoking puzzles, and a lot of exploration in this RPG based on other classics such as Pokémon, Digimon, and more. Coromon provides another kind of pocket monster taming game and is available on Windows, Steam, MacOS, Nintendo Switch, GooglePlay, and more for $19.99.
Amazonian Roguelike Beat'em Up: Tunche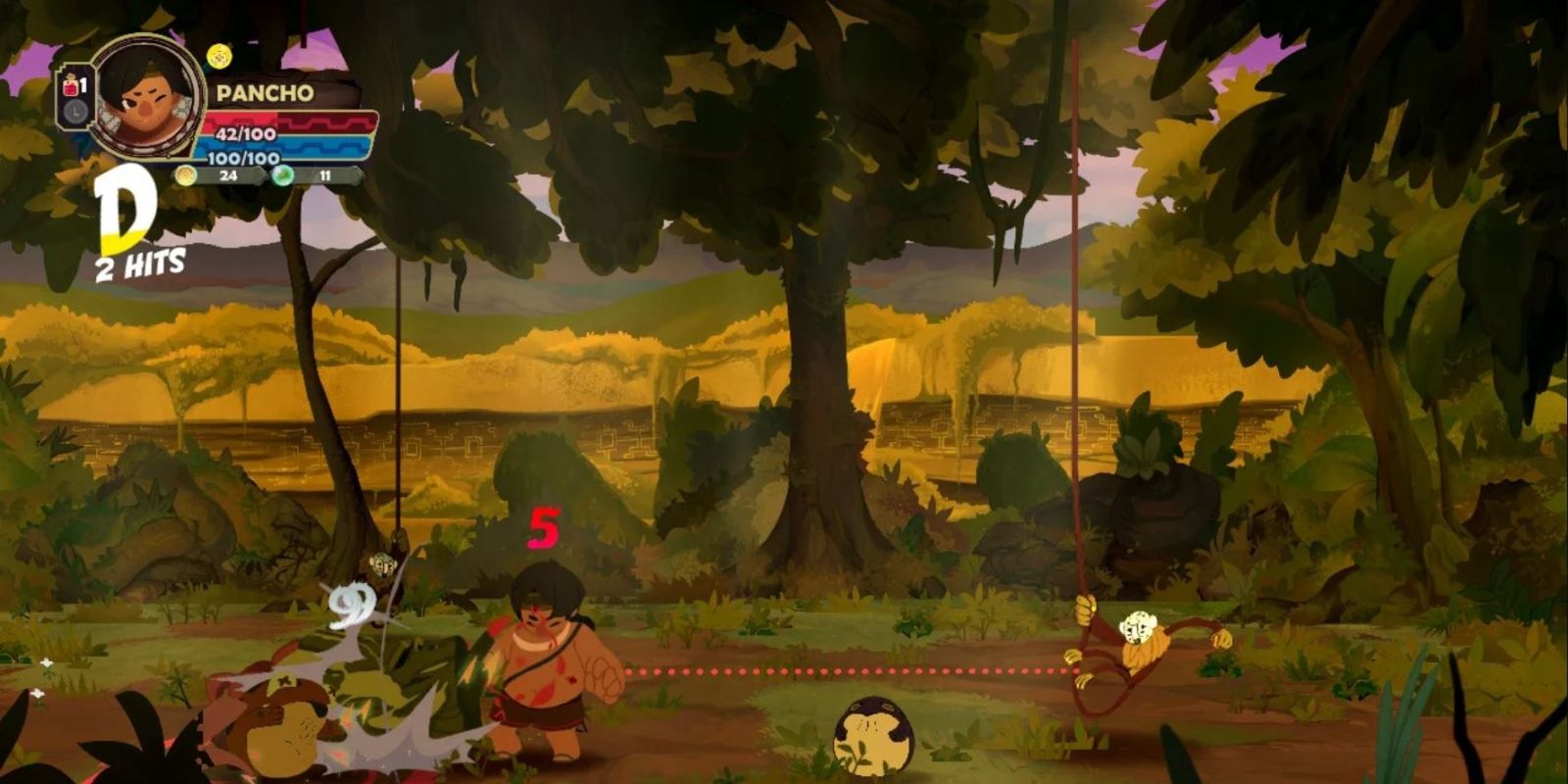 Tunche is an impressive roguelike hack-and-slash game with hand-drawn artwork and an intriguing story that keeps players wanting to keep going. Whether played solo or cooperatively with up to 3 friends, players can choose between several characters to play who each offer their own skills and abilities. Tunche is currently available on Steam, Nintendo Switch, PlayStation 4, Xbox One, and Xbox Series X/S for $19.99.
Related: Inscryption Review: A Horror Deckbuilder Like No Other
Screen Rant's 2021 Game Of The Year: Inscryption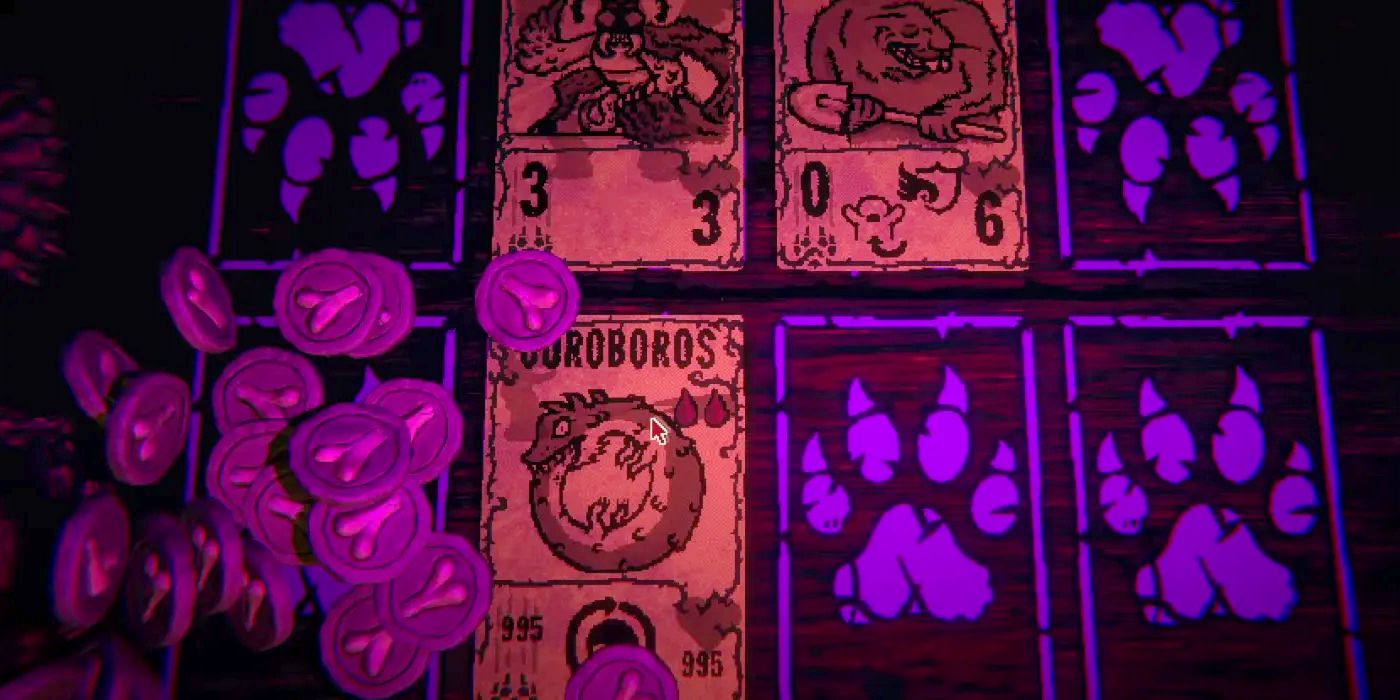 Psychological horror meets roguelite deckbuilding in this menacingly evocative game. Inscryption offers an engaging and terrifying, yet entertaining, story of horror cloaked in a virtual tabletop game which has a surprising depth to its mechanics and subtle storytelling. The player finds themselves in a dark, dingy, and windowless room with an unseen captor teaching them how to play a card game with lethal consequences. Inscryption was chosen as Screen Rant's 2021 Game of the Year for its innovation, twists, and overall storytelling. It currently can be purchased for $19.99 on Nintendo Switch, PlayStation 4 and 5, Steam, GOG, and the Epic Game Store.
No matter what genre a person may prefer, there are many high-quality games available at reasonable prices, and not just recognizable names like Minecraft Dungeons and Valheim. This is only a small sampling of what is out there, especially when holiday sales are taken into account. Ultimately, Christmas presents don't have to be exorbitantly priced to provide hours of entertaining gameplay from happy recipients.
More: Best Deals on JBL Gaming Headphones & Mics On Sale For The Holiday Season