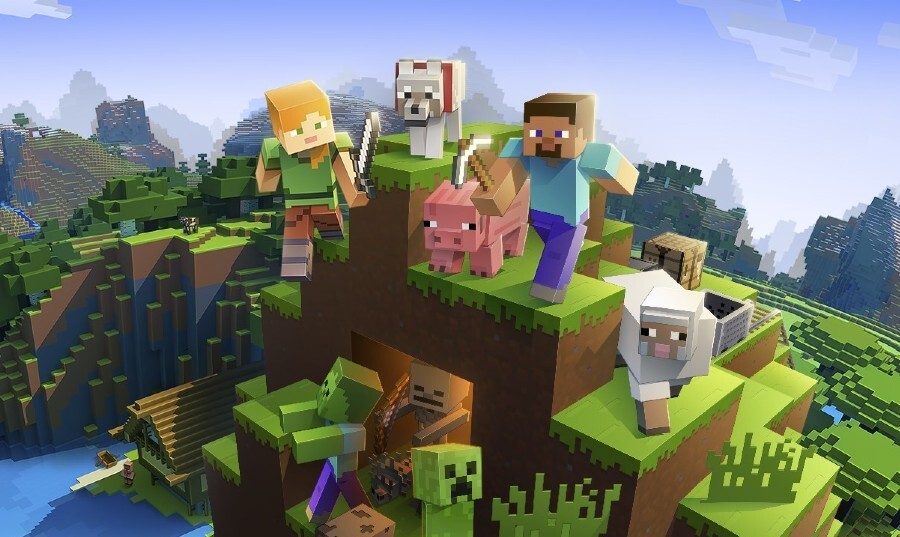 Minecraft has already had a fair bit of experience away from its sandbox building origins. Minecraft Dungeons saw the blocky behemoth take to dungeon crawling, and Steve even jumped ship and made an impact in Super Smash Bros. Ultimate.
Now it looks like the biggest video game in the world could be dabbling in the real-time strategy genre. Jeff Gerstmann — formerly of Giant Bomb — spoke about this upcoming Minecraft game in development over on his Twitch channel. Gerstmann said that the game was in testing at the time he saw it, and it puts players in control of a human-ish character who can give orders to other characters to fight off your typical Minecraft enemies:
From the basic descriptions, and I got to see a couple of screenshots of it, it seems like a real-time strategy game – an RTS of sorts. But the difference is you're controlling a Steve-esque unit on the field and ordering your units around in a third-person view. And you're taking on Piglins and it'll have a story and cut-scenes and all this other stuff.
Given that we're right in the middle of announcement season, Gerstmann addressed whether he thought it would be shown over the next couple of weeks — specifically at Sunday's Microsoft and Bethesda conference. Though he said "I don't know", he does follow up with "Microsoft appears to be testing it out and putting it out under a code-name."
Currently, we don't know who's working on this potential spin-off, or if it's even coming to Switch — but given the game's popularity on the system, it's hard to think it won't eventually.
We'll keep our eyes peeled for any more information on this RTS game. In the meantime, Minecraft fans are surely busy with the game's new 'The Wild Update' which dropped earlier this week.
Would you be interested in a Minecraft RTS game? Let us know!